With rapid technological advancement and increasing competition, companies must identify areas suitable for automation in order to maximize their potential. Failure to adopt automation exposes companies to risks, including elevated labor costs, inefficient operations, ineffective resource allocation, reduced agility, missed innovation opportunities, and suboptimal data utilization.
Odoo's enterprise resource planning software fully harnesses intelligent automation, from customer relationships management to complex manufacturing processes. Let's explore Odoo's ability to drastically improve operational efficiency.
How we automated businesses worldwide with Odoo ERP – Case studies
What is Odoo ERP?
Odoo Enterprise Resource Planning is an open-source, full-scale suite of management software designed to help automate and delegate complex tasks. Odoo ERP manages sales, finance, marketing, human resources, inventory, and manufacturing.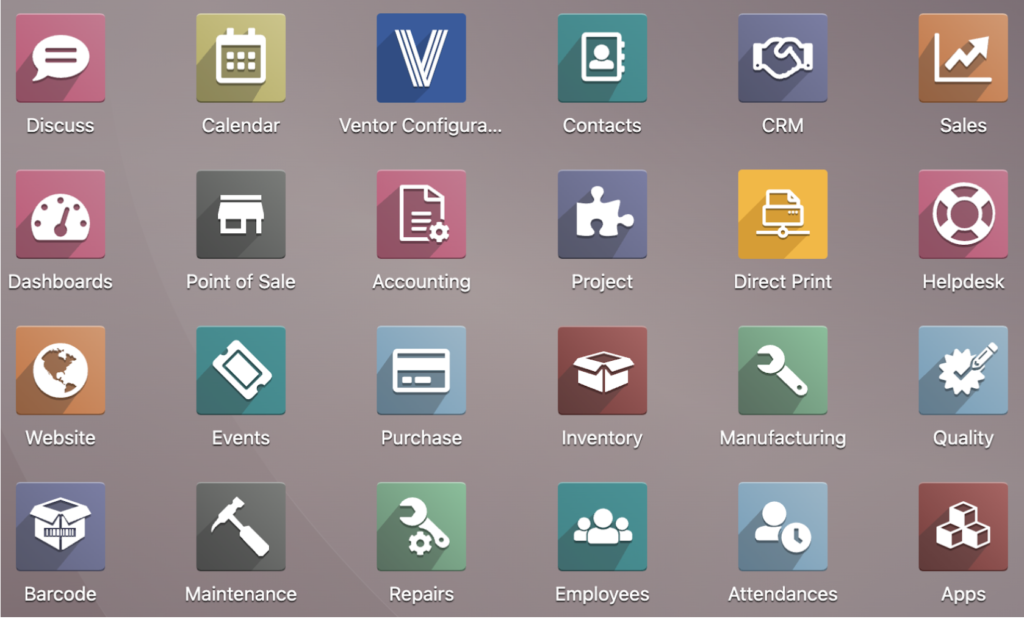 Let's imagine that you want to improve your warehouse team's efficiency. Using Odoo's inventory management software will help you track orders, build optimal routes with the Ventor app, and offer analytical insights for improvement.
"Now 4 pickers can easily achieve the same picking speed as had required 8 pickers before"
Read the success story
Now extrapolate this across finance, marketing, and intercompany operations. Using Odoo in your business results in better operational processes, reduced administrative tasks (in some cases by 80–90%), and improved data reporting.
The importance of automation
Large enterprises will face operational challenges. Coordinating with colleagues, handling hundreds of spreadsheets and zoo of systems, and managing complex operations can be difficult.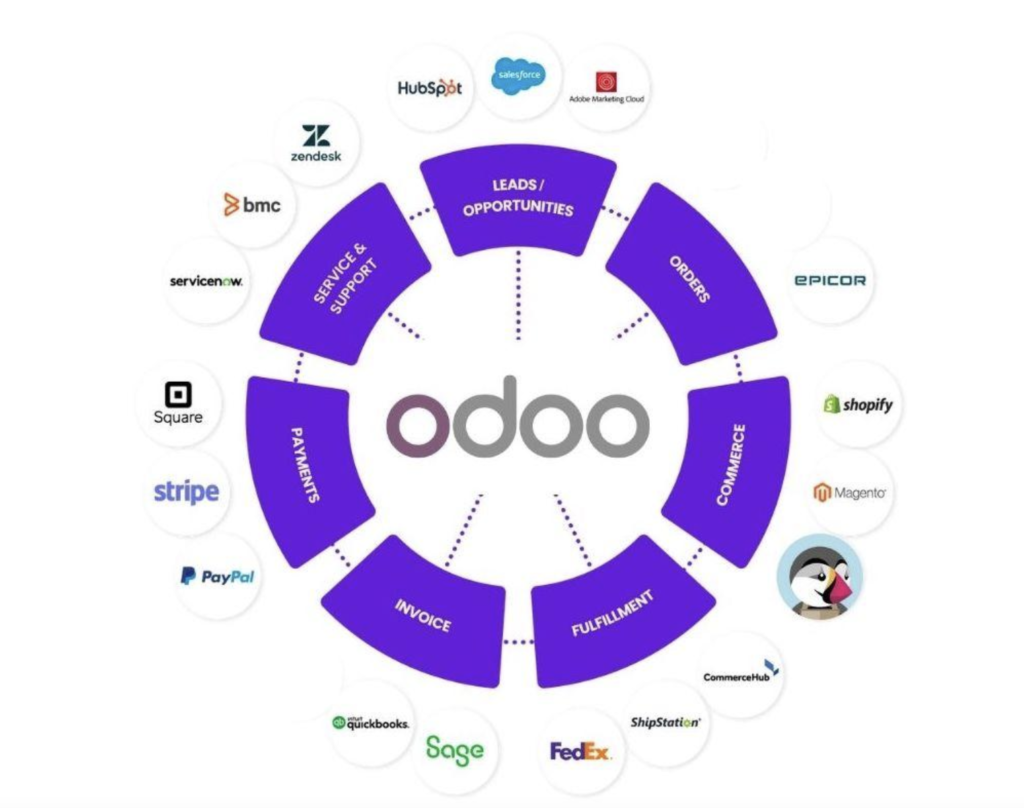 With Odoo, central tasks are automated easily, freeing time for managers and executives to focus on growth and expansion. In fact, during the initial phase of Odoo implementation, up to 50% of routine tasks can be automated, freeing up valuable resources.
"With the new system, I could have holidays ;) and delegate most of the routine jobs..."
Read the case study
Additionally, automation ensures operational consistency. You can access online reports instantly, enabling you to make informed strategic and tactical decisions promptly.
Want to automate your business?
Features of Odoo ERP automation
Odoo ERP comes equipped with all the features you need to enhance your business operations.
Automation
Odoo offers a comprehensive suite of automation tools that can streamline and optimize various business processes.
With Odoo, you can automate tasks such as synchronizing orders from e-commerce platforms, managing reservations and procurement of goods for manufacturing or warehouse operations, and identifying the best suppliers and shipping methods.
Related solutions – Odoo connectors
Additionally, Odoo enables the creation of optimal routes for order picking and delivery while also providing automated notifications to employees and customers throughout the process. The software can calculate and alert about critical metrics, ensuring that key performance indicators are monitored effectively.
Odoo also offers smart online reports and dashboards, allowing for real-time data analysis and informed decision-making. Further, the system can calculate employee effectiveness and productivity, providing valuable insights for performance evaluations. For example, one of our customers is now operating with less than 50% of their warehouse staff, and they are processing twice the number of orders.
Ease of integration
Imagine not needing to juggle multiple platforms to reach unintegrated software. With Odoo ERP, you can easily integrate with your existing software and 3rd party systems.
Plus, Odoo ERP's range of software is completely comprehensive — meaning only one dashboard is needed to see all the necessary data. This means less manual data entry, better data consistency, and easier access to real-time information.
Using a modular structure, Odoo has several apps for these sectors of your company: Odoo studio, sales, finance, inventory and manufacturing, human resources, marketing, and project management.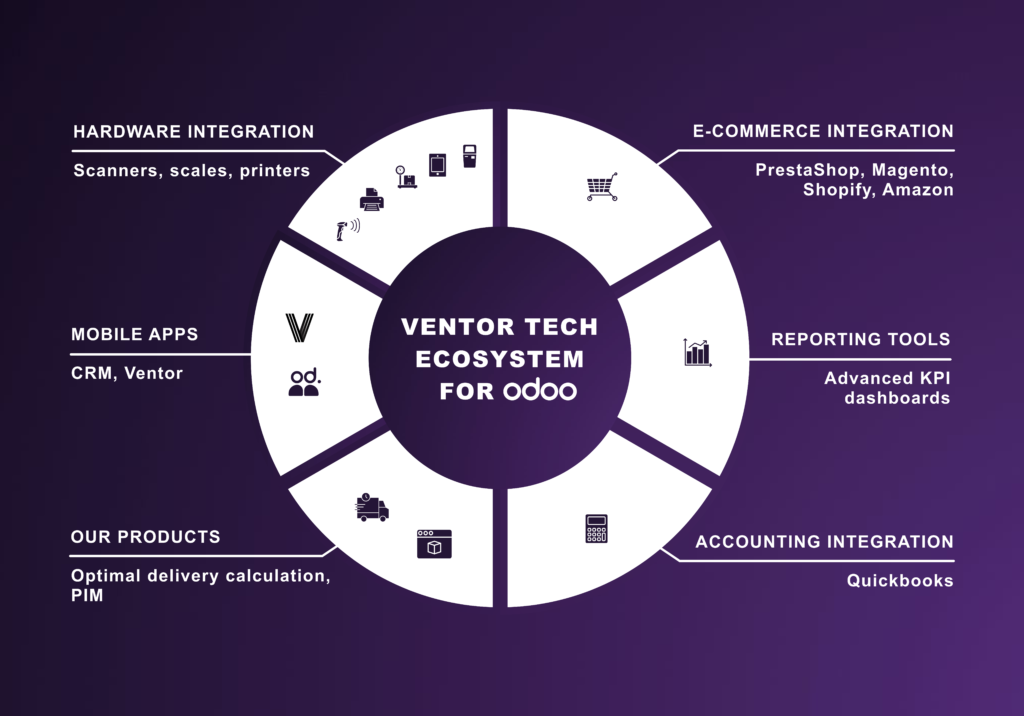 Centralization and integration allow you to maximize your efficiency, freeing up your time.
Benefits of automation with Odoo
Odoo ERP saves you and your employees time. By reducing manual tasks, the software helps you stay efficient and growth driven. This allows your team to redirect their focus toward more strategic tasks, like optimizing sales and focusing on growth. Comparing and contrasting is made easy by integrating your resources into a centralized location.
"Now we are ranked #1 in the United States"
Read the case study
Conclusion
Odoo ERP is an excellent tool for small companies that are growth hacking or large companies looking for a technological edge over their competitors. If you want a smoother, more coordinated workflow, contact us to get a free consultation.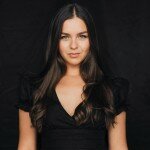 ----------------------------------------------------------------------
Education: Bachelor's degree.
----------------------------------------------------------------------
Experience:
Marketing manager
VentorTech
Digital marketer
ElateSoftware
Marketer
Interhash Trade
Community Manager, Digital Marketer
Cryptocode
----------------------------------------------------------------------
Current position: Marketing manager VentorTech
----------------------------------------------------------------------
B2B Social Media Marketing
Google AdWords - advertising
Google
Google Tag Manager and GA
Launch and promotion of a YouTube channel
YouTube for business and personal brand
Video Production