Geert van den Berg tells about his business and experience of implementing Odoo for his company Multicare-centrum.nl (Medical equipment seller). VentorTech supports Gert in this challenge.
So, what does Geert van den Berg say about VentorTech?
"Our company based in the Netherlands, we started in 2007-2008 with medical products some purely on the internet, slowly came from little more and more. At this moment we are running 5 shops in the Netherlands, we are selling throughout Europe, our shops at the moment in 12 languages. Medical products to Italy, Spain, France, UK and the last few weeks we have a lot of works from Italy and Spain for instance. Since the start of the corona virus, sales of medical masks and disinfectants have increased.
They make us all crazy, at best it was 400 orders at one day and it's going very well and at the same time this means also that you have to change as a company and changes mean new software to manage everything.
We started working with VentorTech and now we have 3.5 people working. And the half one that's me. Because I live 50% of my time in Holland and 50% of time on holidays :)"
Why you decided to go with Odoo?
"I've been looking for the last few years to change to a different system. And on the front side we are not using Odoo website, we are using a different system. But Odoo is costing of it , because if I compare what we have on the Netherlands market, we have a system called exact, which is a bookkeeping system, with the connection to web shop. It's not open source, so you're always fixed to the system. With Odoo, being open sourced and the version that we took, we can take outside modules – it's very versatile, a lot of possibilities. And we can implement it step by step and not have to go all the way."
What processes you decided to automate in Odoo?
"Now we are working on a system which we're going to fast track by one century with Odoo. We are still manually making address labels and etc. With Odoo we're first going to implement the sales side, connected with our web shops, automatic sales orders, automatic invoices, automatic handlers labeling, automatic emails to customers with track and trace. Well, this already saves us a lot of work and we can stay with 3.5 people doing our turnover. Slowly, we're going to step it up to purchase, inventory, to automate that process completely. Then this last step is the bookkeeping, the accounting and then, I hope that by the end of this year we can go to 3 people and I can stop."
We also have a video from Odoo partnership day with Geert's talk:
Ready to take your business to the next level?
Contact us to learn how automation with Odoo can help you increase your income
Recommended articles:
Receiving goods in Odoo via a barcode scanner: Receive, putaway, manage lots, serial numbers, packages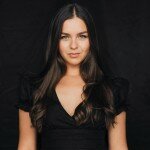 ----------------------------------------------------------------------
Education: Bachelor's degree.
----------------------------------------------------------------------
Experience:
Marketing manager
VentorTech
Digital marketer
ElateSoftware
Marketer
Interhash Trade
Community Manager, Digital Marketer
Cryptocode
----------------------------------------------------------------------
Current position: Marketing manager VentorTech
----------------------------------------------------------------------
B2B Social Media Marketing
Google AdWords - advertising
Google
Google Tag Manager and GA
Launch and promotion of a YouTube channel
YouTube for business and personal brand
Video Production