ODOO IMPLEMENTATION PLAN
The Ventor.tech Team integration plan is created individually for each customer. We work together with you until your system is up and running, and then our experts remain available for consultation afterward. Our standard plan steps include the following stages:
1. Installation of the system (Clear Odoo + Industry-specific add-ons)
2. Synchronization with the most comprehensive catalogs on the market*
3. Migration of all your data (e.g., customers, suppliers, products) from your old system or spreadsheets
4. Creation of a basic stock map that includes defines zones, main locations, and production facilities
5. Integration with suppliers to automate the purchasing process*
6. Integration with customer interactions through customer portal to automate the sales process*
7. Setup of suppliers' price lists, reordering rules, and replenishment cycles
8. Setup of customers' price lists, customers' levels, and automation of sales orders / purchase orders creation and sending
9. Access rights for management and functional users training
10. Integration with any external services and applications (Magento, QuickBooks, Salesforce, etc)*
11. Integration with mobile barcode scanners, printers and any other hardware*
*Optional steps
The outcome provides a flexible all-in-one solution for automation of sales and purchasing processes and allows your clients to place orders through your online portal in a few easy clicks. You get an updatable catalog of items, integration with suppliers and customers, sales and stock management the way you always wanted.
IT'S REASONABLE TO CONTACT US IF
> You purchase and sell items (Retail / Wholesale business)
> You have a warehouse or 3PL provider for inventory
> You are using spreadsheets, set of small different apps or outdated ERP
> You have more than 5 different business roles
> You are ready to spend 2% of annual revenue for the IT and automation
> You feel ready to grow faster than the most of the competitors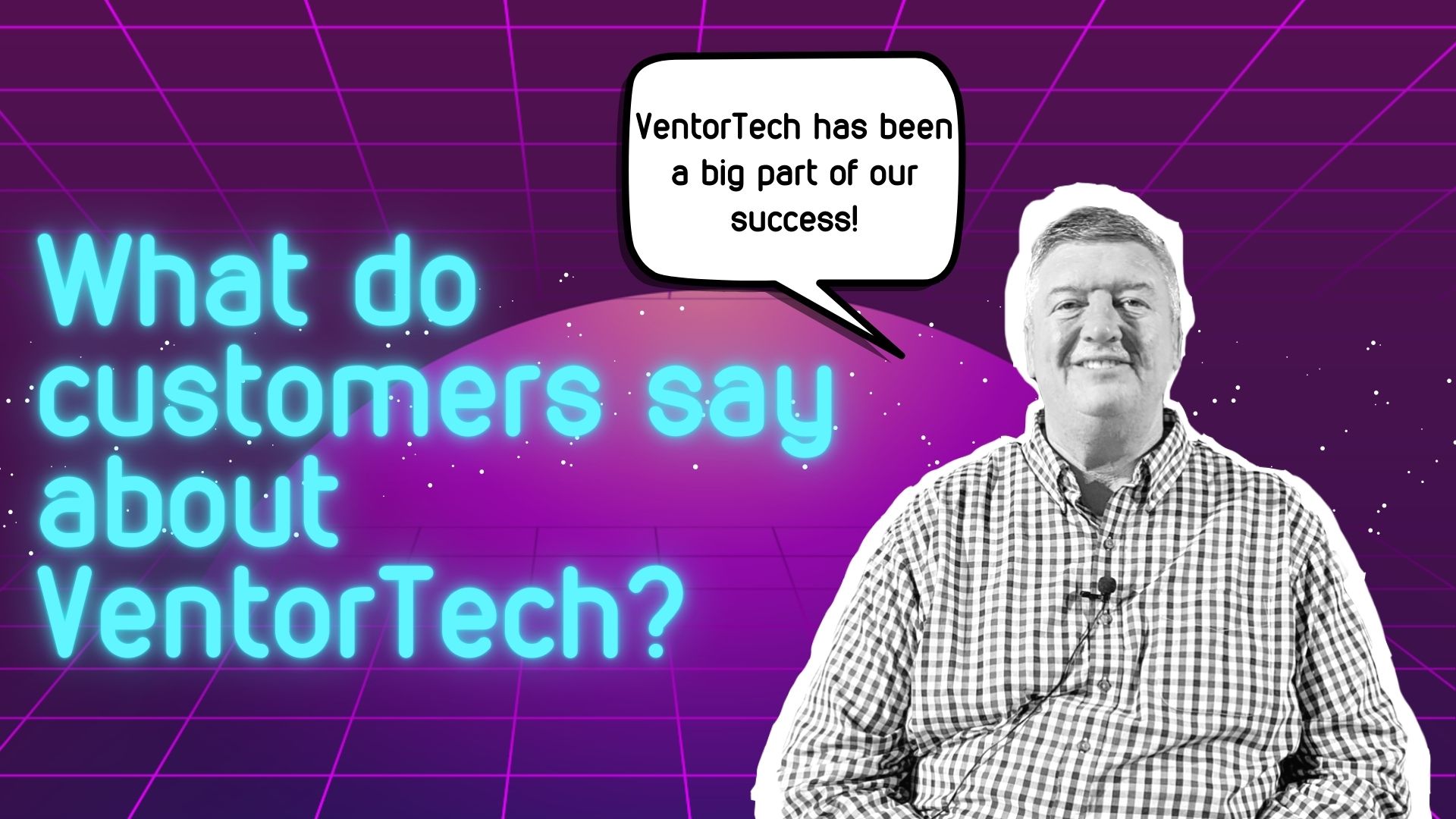 "VentorTech has been a great asset for us"
Thad Whittenburg from KABS tells about his experience with "VentorTech". They provide B2B solutions for kitchen and bath businesses in the USA based on Odoo ERP. Our team has been implementing and supporting it since 2018. Project includes Odoo ERP as a core of the system. Our Ventor app helps to manage warehouses, and Odoo CRM mobile apps (iOS and Android) allow to always keep deals in pocket.