Our Odoo service value proposition
Our company specializes in business process automation through integrating the Odoo ERP system and leveraging our core capabilities to meet our clients' unique business needs across various industries.
Our team has been dedicated to implementing Odoo since 2012, and our extensive experience allows us to create ready-made products that seamlessly integrate with marketplaces, printers, and scanners.

Our products ↗
Our commitment to quality and customer satisfaction has resulted in long-term customer relationships, and our technical expertise enables us to seamlessly integrate Odoo from the ground up and provide ongoing support and development.
Core capabilities and Key values
Our capabilities are tailored to each client's specific needs and adaptable to their circumstances. We offer a range of services depending on their requirements and existing system:
- Odoo configuration

- Data migration and integration, connecting Odoo to other data sources or systems

- Odoo hardware integration, including printers, barcode scanners, scales, fiscal printers, POS, ATMs, and custom machines

- Analytics and reporting

- Learning, guidance, and ongoing support for Odoo

- Odoo custom development

- Business applications and mobile development for Odoo
Our DNA
Product mindset
We have a customer-centric product mindset, treating clients' businesses as our own to help them grow and succeed. By focusing on value and customer centricity, our solutions and services improve awareness and attract target customers, positioning our clients to meet evolving needs while achieving their goals.
Quality
We prioritize quality, delivering high-performing solutions that exceed expectations and investing in ongoing training for our team. Our reputation is built on the quality of our work, and we believe it's integral to our growth and success.
People empowerment
Our in-house teams are expertly formed to deliver high-quality projects, ensuring the best service possible. We don't outsource client projects, maintaining required quality.
Productivity and efficiency
We're committed to productivity and efficiency, streamlining processes to reduce time and costs for our clients. We're always looking for ways to improve efficiency, helping clients achieve their goals faster and with minimal cost.
Transformational & innovative
We're dedicated to being innovative, creating solutions that benefit clients and help them achieve their goals efficiently. By embracing transformational thinking, we can maximize the benefits of technology and people, and win hearts and minds to support the transformation.
Industries and organization knowledge:
- Supply Chain & Logistics

- Telecom (Network B2B solutions)

- Retail & Wholesale

- IT Services and IT Consulting

- Professional Services

- Engineering & Construction

- Healthcare

- Manufacturing

- FinServices
Our services overview
We offer end-to-end Odoo services, covering the entire project lifecycle. We assist clients in defining their implementation strategy, and provide implementation and support services. Our service structure includes three stages: Discovery and Conceptualisation, Odoo Implementation, and Support, which can be started at any point, depending on client needs.

Discovery and Conceptualisation
We collaborate with our clients' experts to create a Vision & Scope for the Odoo Implementation phase. We develop a system concept and provide a demo to define the solution roadmap, project plans, and agreements for efficient and effective execution.
- Detailed strategy for solving a business problem

- Proof of Concept (POC)

- Transparency in processes and client interaction.

- Presentability of work outputs.

- Confidence in vendor through expertise and transparency.
During implementation, we analyze requirements, develop solutions, validate through quality assurance, and deploy features continuously according to the release plan for larger parts and bi-weekly iterations for smaller parts.
Client gets a continuous feature elaboration, code and feature delivery on sprint basis ready to be released on demand.
This stage occurs after the main solution delivery, where we provide ongoing Odoo support through a service level agreement (SLA). We focus on maintaining system stability and usability, fixing issues, and building new features as needed. We prioritize client needs and proactively identify opportunities for improvement.
Continuously working system performing according to the business needs.
IT'S REASONABLE TO CONTACT US IF
> You purchase and sell items (Retail / Wholesale business)
> You have a warehouse or 3PL provider for inventory
> You are using spreadsheets, set of small different apps or outdated ERP
> You have more than 5 different business roles
> You are ready to spend 2% of annual revenue for the IT and automation
> You feel ready to grow faster than the most of the competitors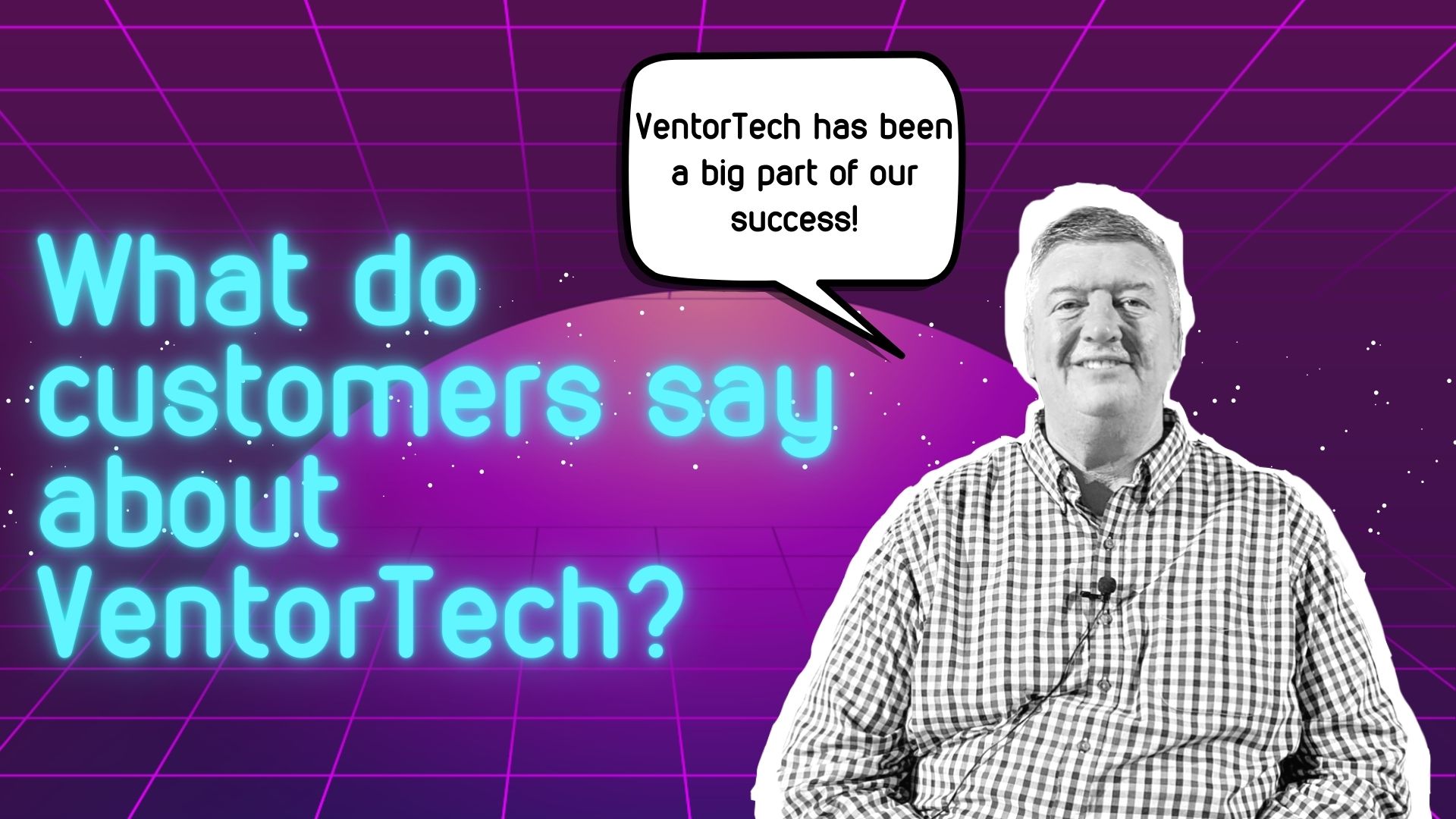 "VentorTech has been a great asset for us"
Thad Whittenburg from KABS tells about his experience with "VentorTech". They provide B2B solutions for kitchen and bath businesses in the USA based on Odoo ERP. Our team has been implementing and supporting it since 2018. Project includes Odoo ERP as a core of the system. Our Ventor app helps to manage warehouses, and Odoo CRM mobile apps (iOS and Android) allow to always keep deals in pocket.