Odoo QuickBooks Online Connector
Sync Invoices, Payments, Taxes, between Odoo and QuickBooks Online (Intuit) automatically or manually
BUY NOW >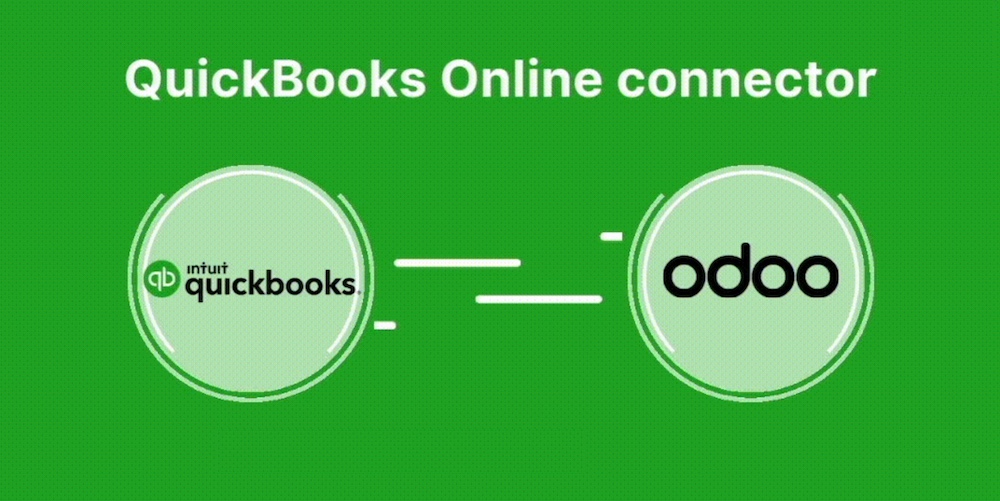 The app connects Odoo and your QuickBooks Online (Intuit)
Created by VentorTech, an Official Odoo partner
Import and Export your Invoices, Payments, Taxes, Partners, Products, Accounts, Payment Terms and Methods, Departments from Odoo to QuickBooks Online (Intuit) and vice versa. Also, you can send payment links directly from Odoo to your customers. This Odoo Intuit connector allows both manual and automatic sync (two way).
Two-way Import <> Export
Invoices, Payments, Partners, Products, Accounts, Taxes, etc.
Automatic and manual mode
Via postponed asynchronous jobs (UI is not blocked)
Multi-company support
Syncs data between Odoo multi-companies
Taxes synchronization
Get taxes from QuickBooks for Sales Orders
Export to QuickBooks
Customer invoices/credits, Vendor bills/refunds
Send Payment in one click
Easy way to send payment link to customer invoicer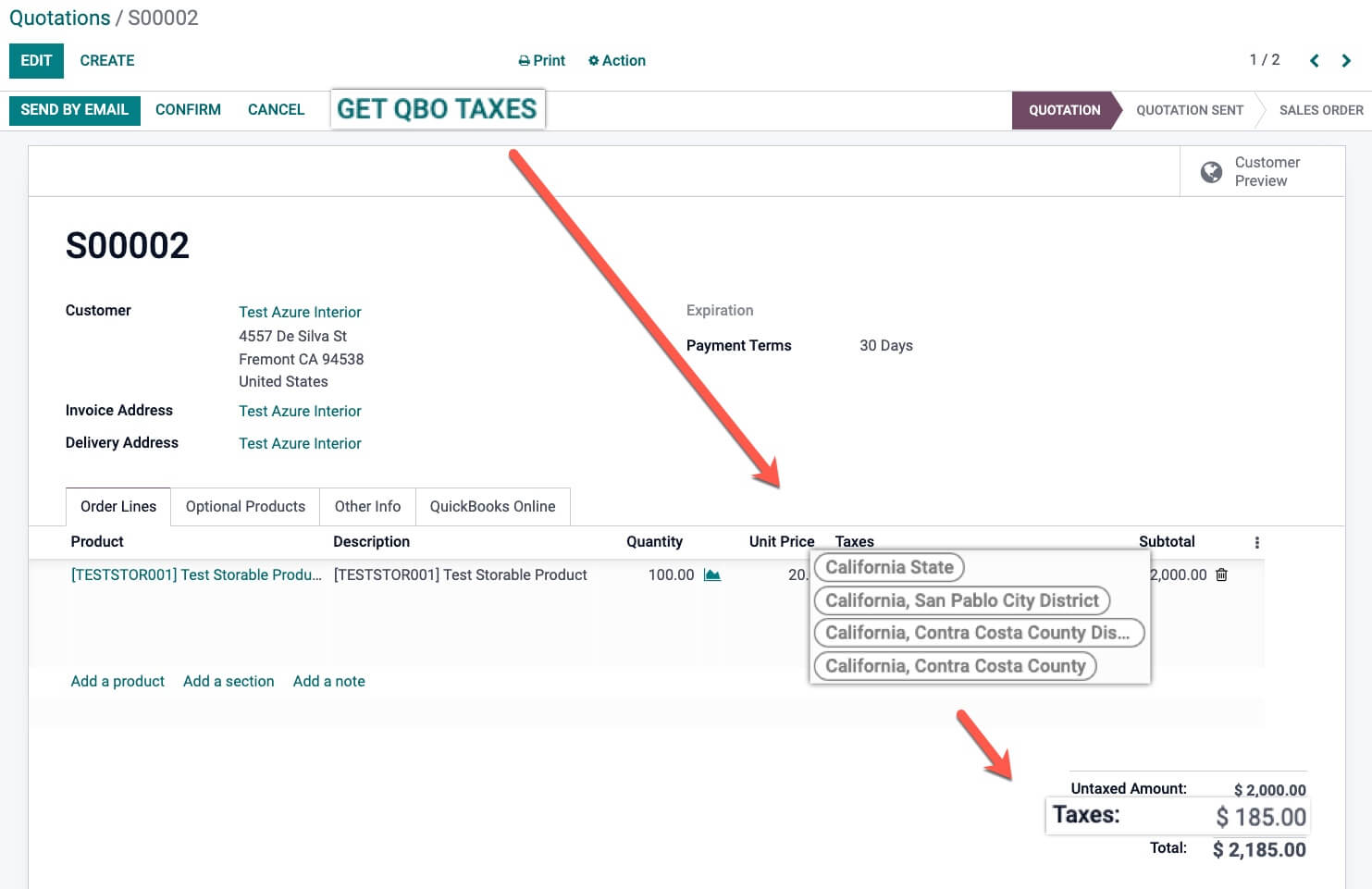 Get taxes from QuickBooks by clicking one button. No need to manually select them. Once imported, you can apply them as a default. No Tax Cloud subscription is needed
Watch the video >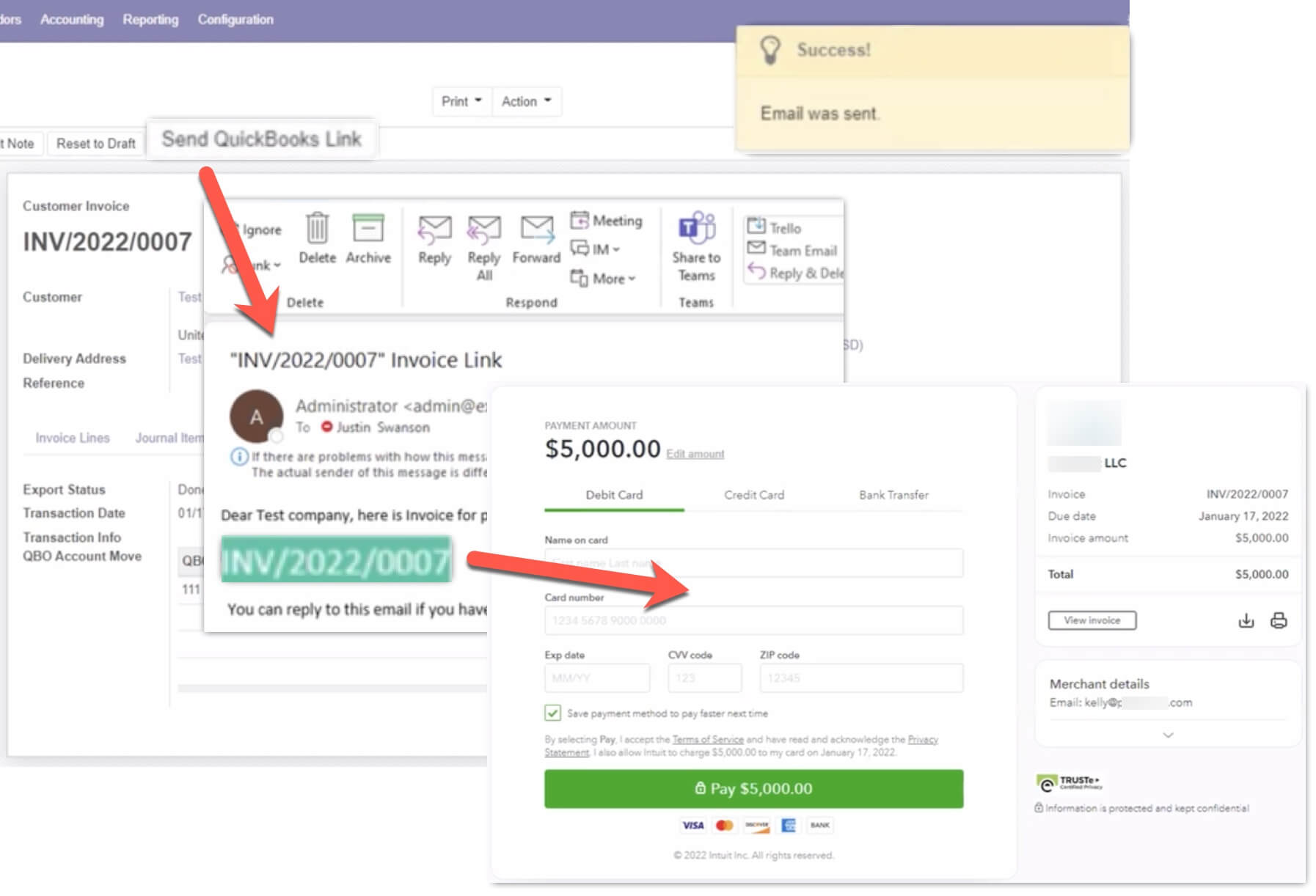 Send a direct invoice payment link in Intuit to your customer by clicking a button in Odoo
Watch the video >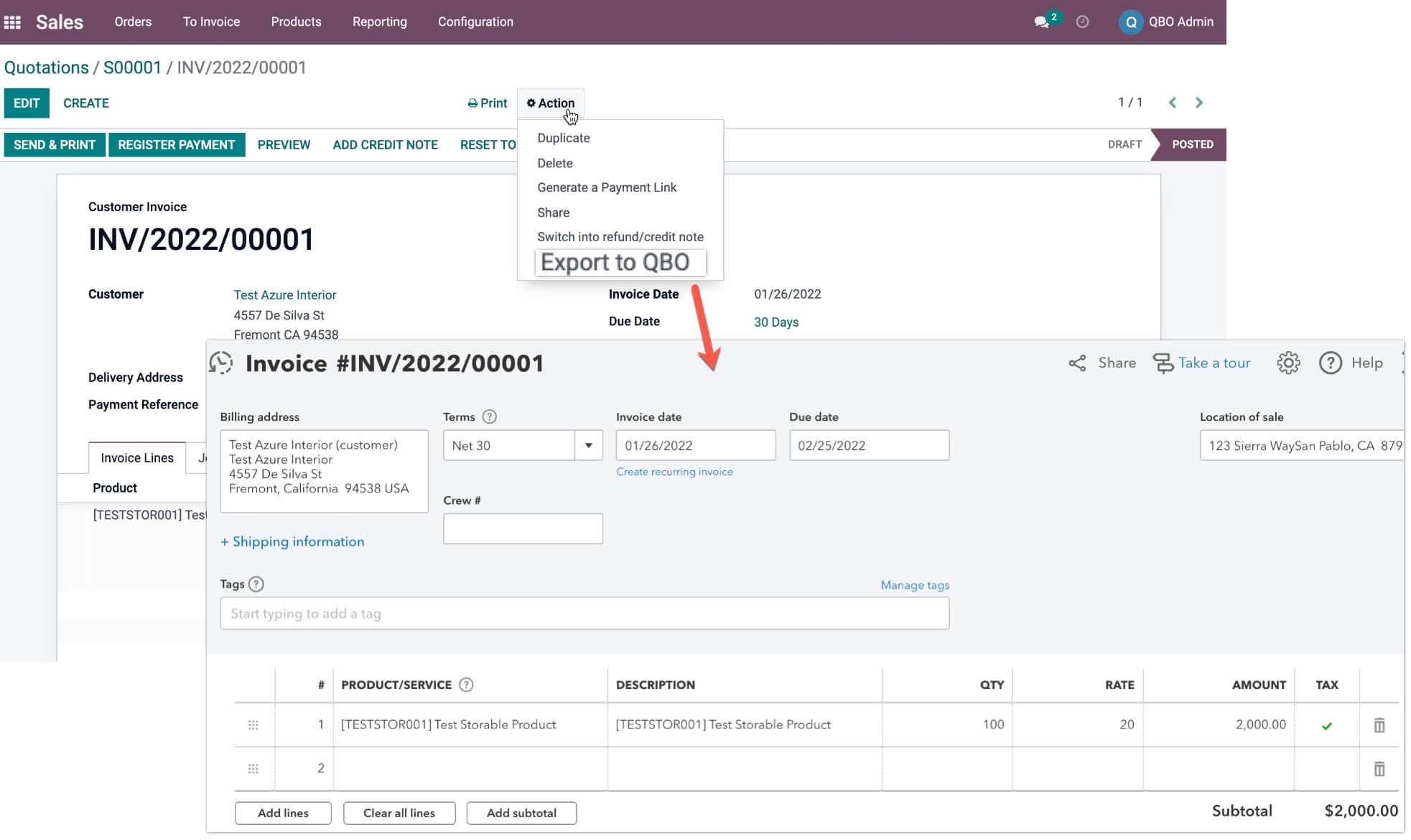 Export an invoice from Odoo Accounting to QuickBooks in just one click. Auto export also included
Watch the video >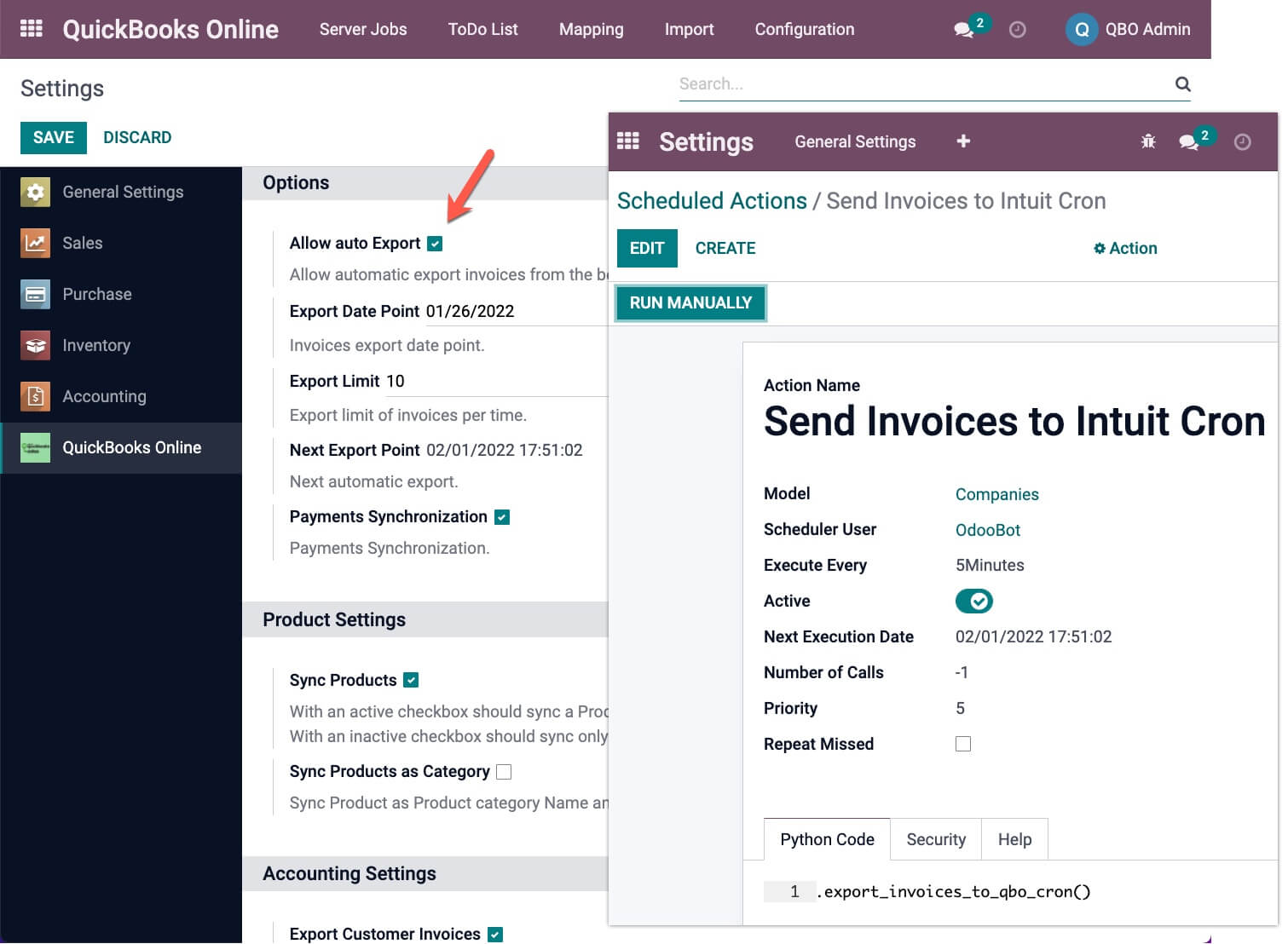 Sync automatically or manually. A variety of settings allows you to flexibly configure connector for your needs
Watch the video >
Simplify your accountants routine
With an Intuit QuickBooks Online - Odoo integration from VentorTech
TRY the app Now
€199
Want Odoo QuickBooks demo?
Leave your request below. Note, it's for Odoo integrators only