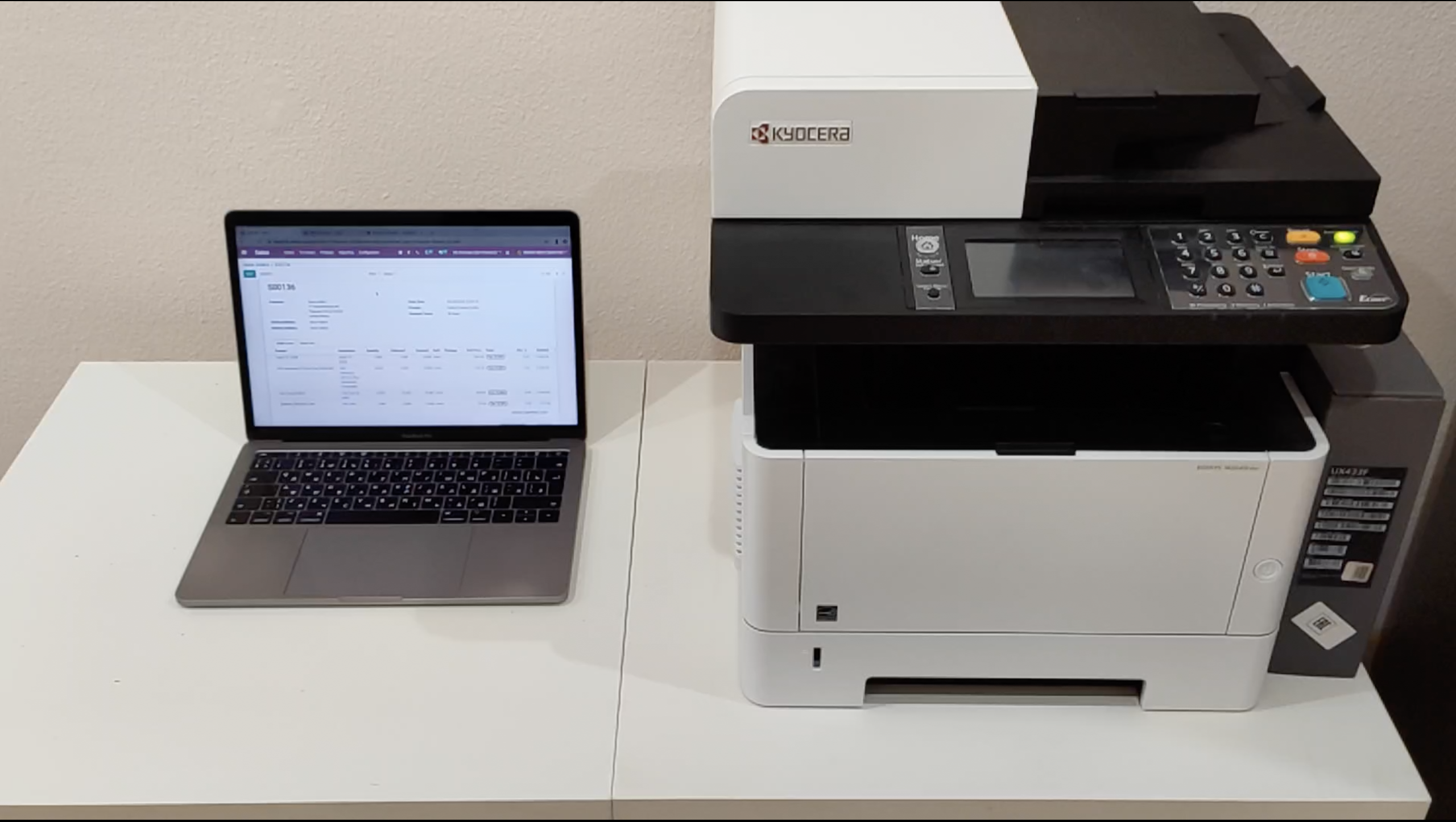 Odoo Direct Print
Print any report or shipping labels directly to any remote or local (USB, Wi-Fi, Bluetooth) printer, without downloading PDF or ZPL! And weigh parcels before sending it to the carrier to get a price rate.
Buy now >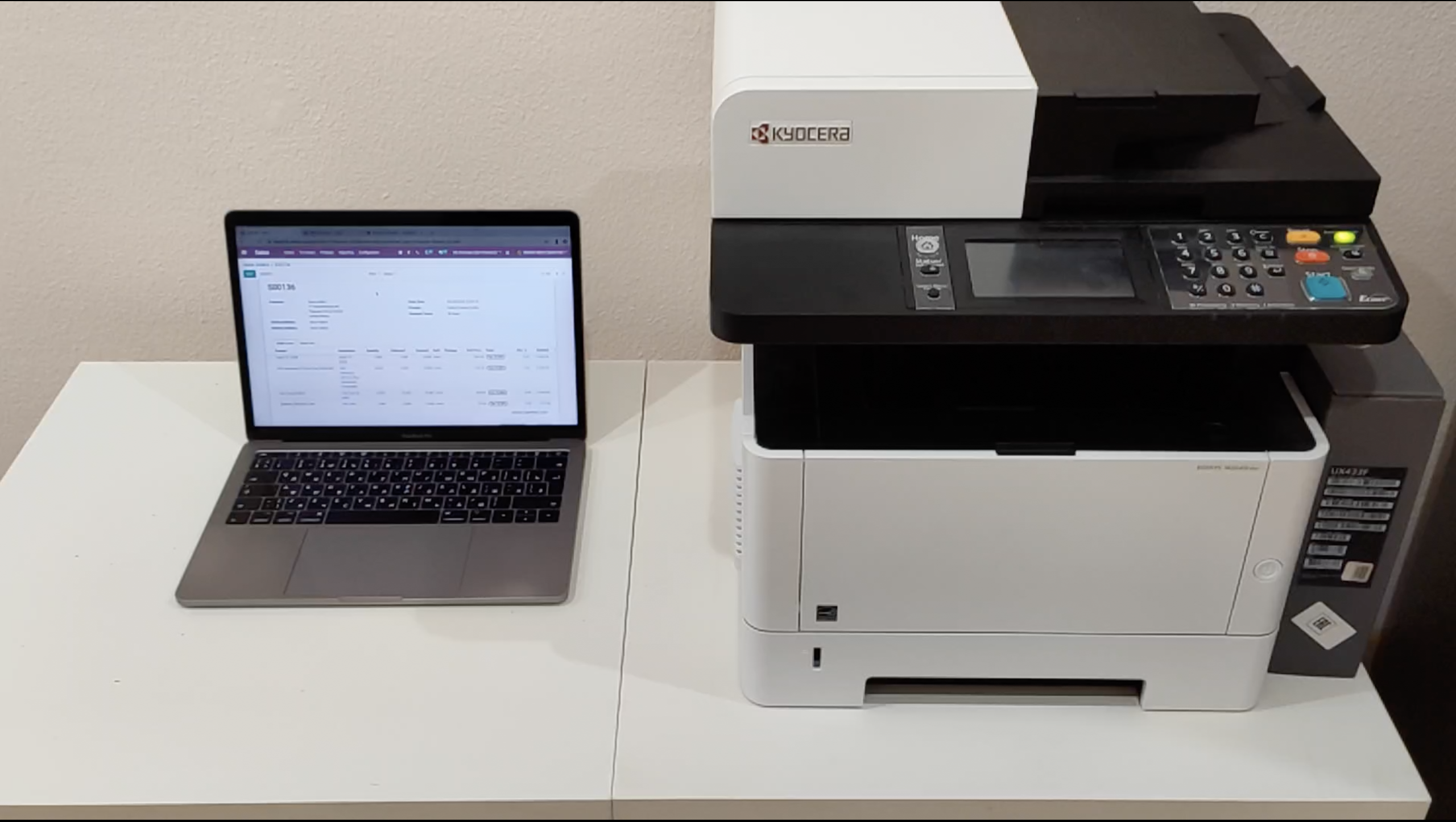 Odoo Direct Print PRO connects your printers and scales to Odoo and allows to print documents instantly
Created by VentorTech, an official Odoo partner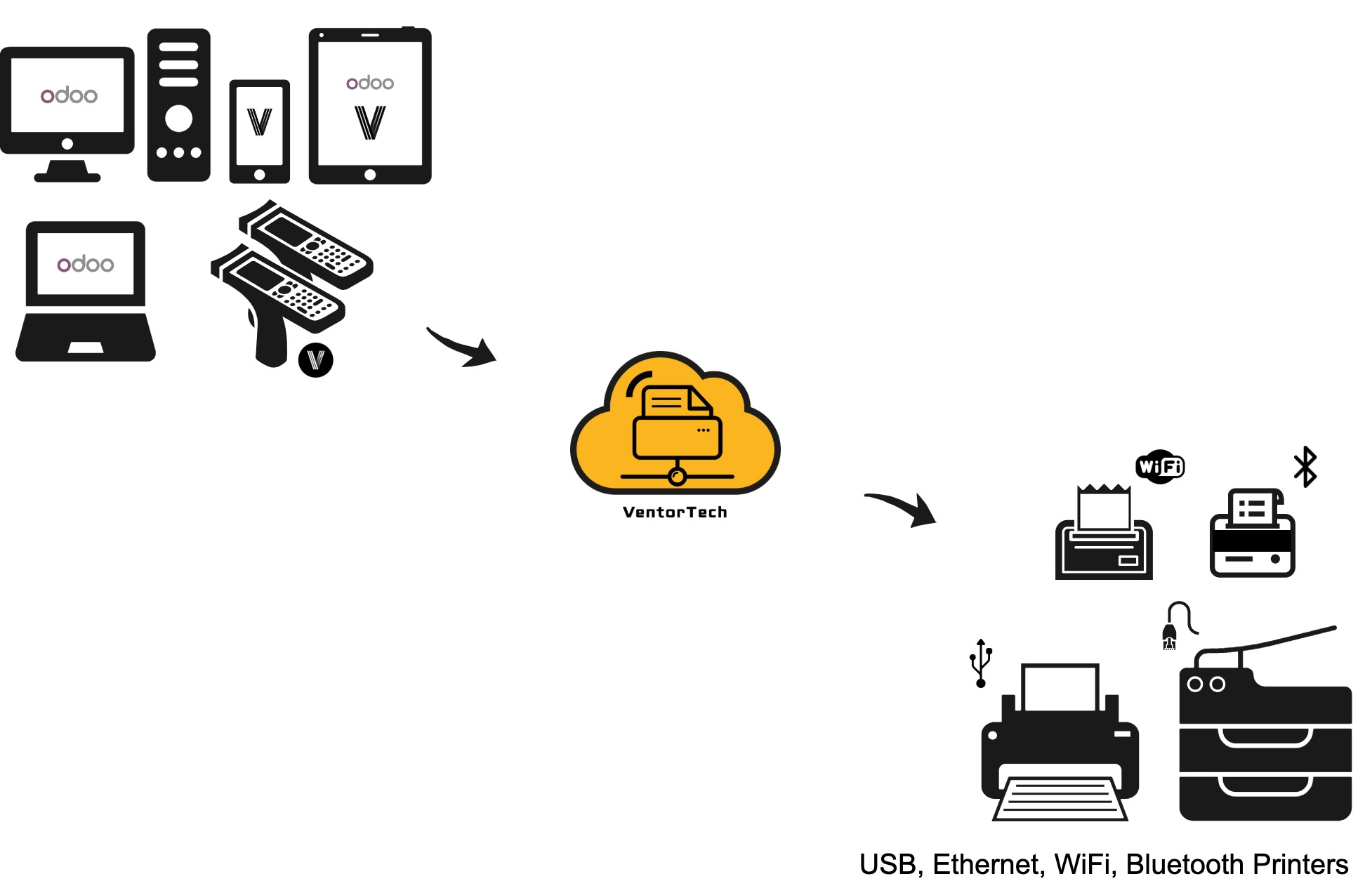 This method allows you to print much faster as compared to the default Odoo printing method
You can print packing slips (PDF) on your regular A4 printer and shipping labels (ZPL) on any thermal Zebra printer, all at the same time
You can also configure automatic print while calling some action, for example, print a SO right after clicking the "Validate" button
Odoo Community and Enterprise
Works with both Community and Enterprise editions (self-hosted or odoo.sh)
Print any Odoo report instantly
The app prints different document types (ZPL, PDF) on different printers without downloading files
Works from barcode scanners
Fully integrated with the Ventor mobile app and compatible with Odoo Barcode
Smart Validation
Prohibits printing documents on unsupported printers, e.g. A4 on A6 printers or PDF on ZPL printers
Variety of supported printers
Support of USB, Ethernet, WiFi, and Bluetooth printers; any format and manufacturer
All Reports
All kinds of reports (Sales orders, Delivery sleeps, Shipping and Product labels) and paper sizes
Manage user roles
Manage access rights and configure each printer individually per user or workstation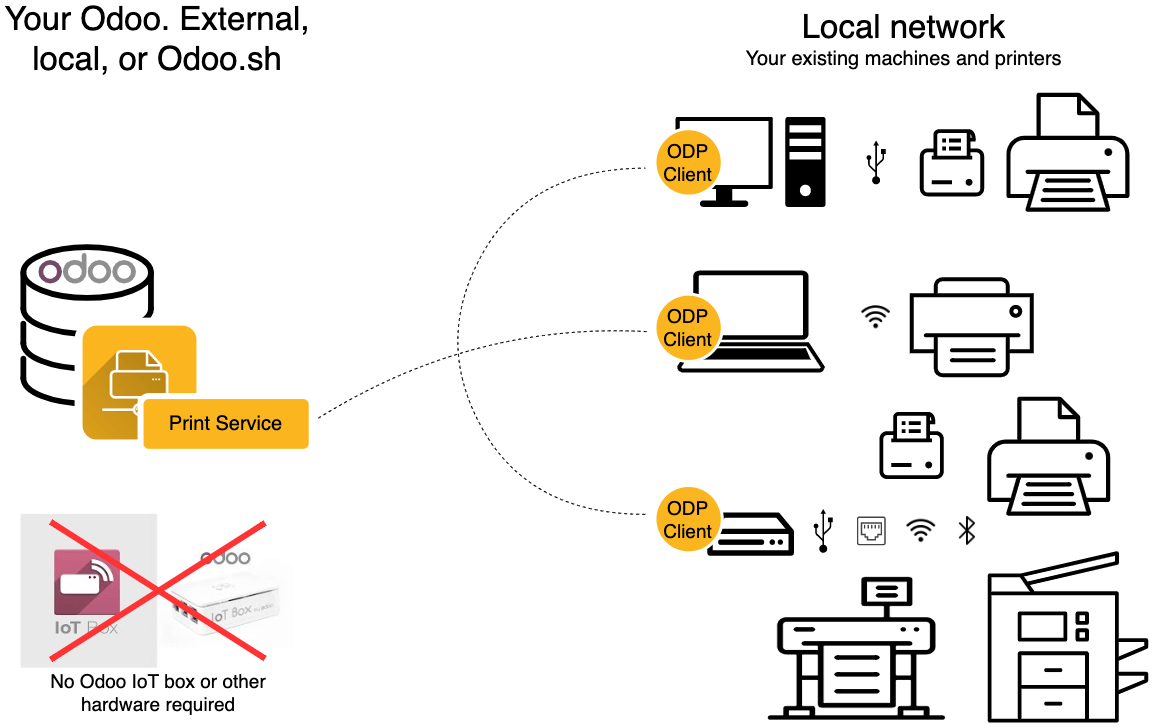 No additional hardware required!
Just install special software to your existing PCs and it works. No IoT boxes or other extra devices needed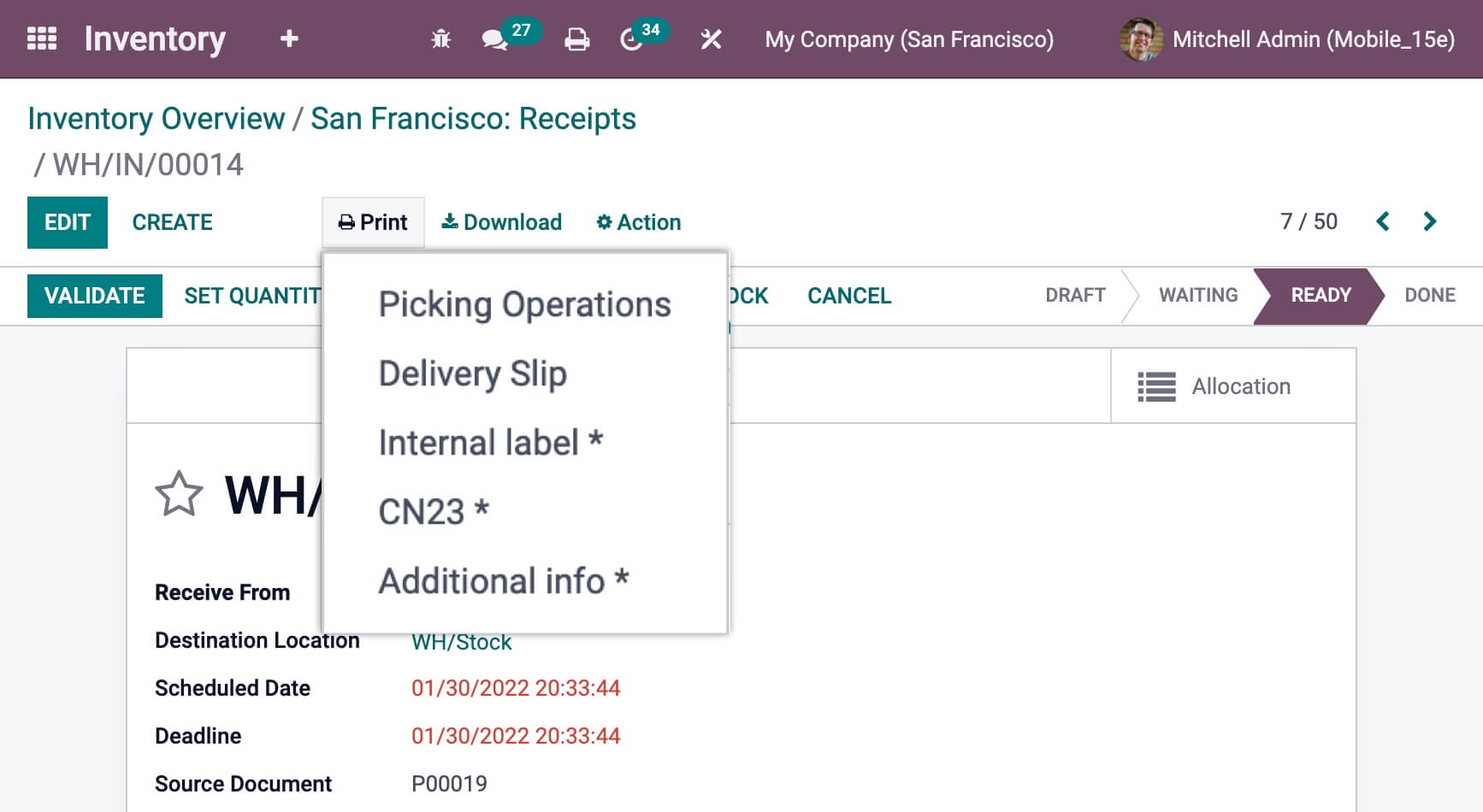 Print any Odoo report instantly
All standard reports like Sales order, Delivery slip, Shipping label, Product barcode, Manufacturing order, etc. and your custom reports. Any format (PDF / ZPL)
Video: Print any Odoo report »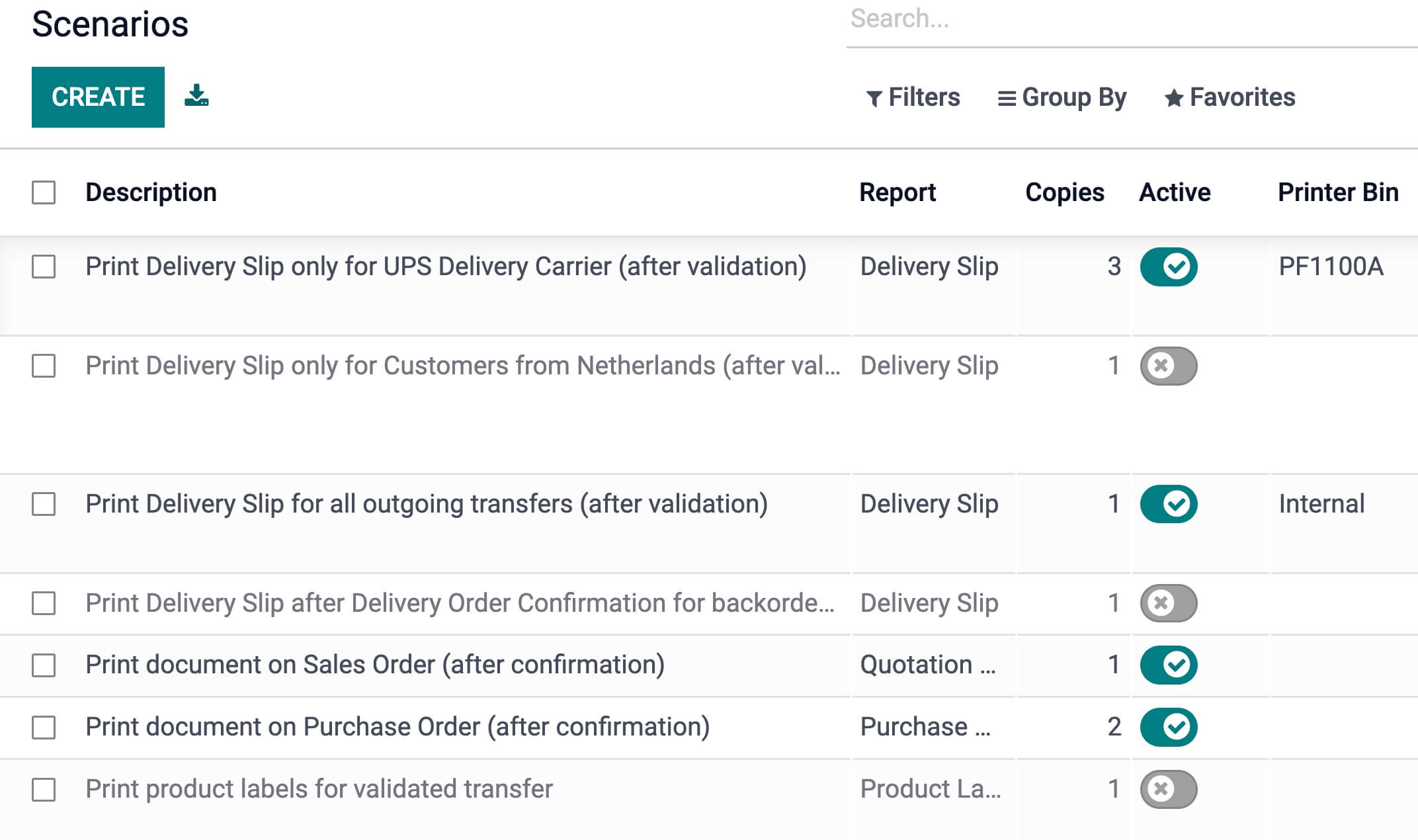 Set up automatic print scenarios
to optimize your workflows even more. E.g. print all packages after delivery order is validated. Activate built-in scenarios (15+) or create your own
Video: Print scenarios »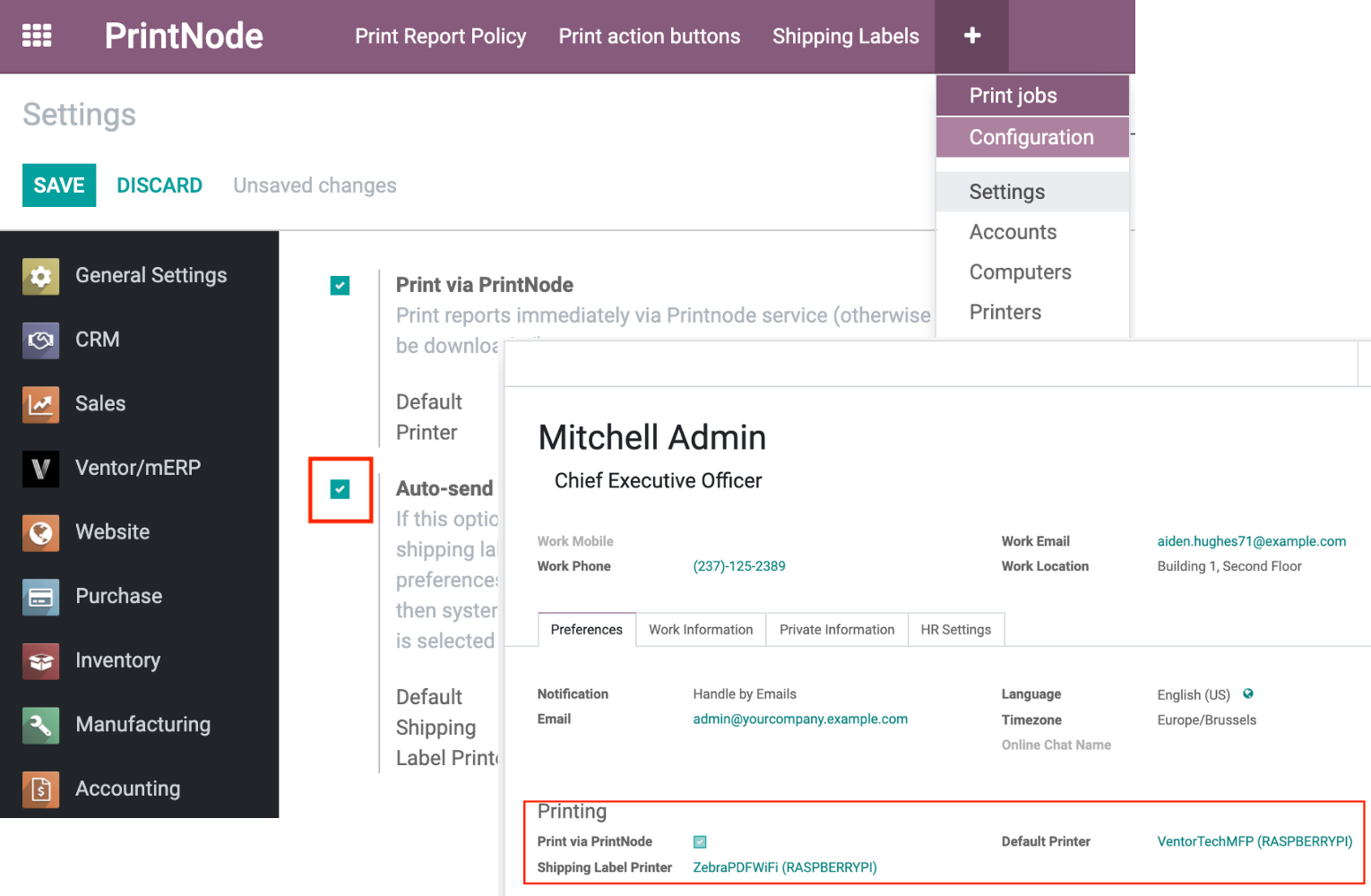 Print Shipping Labels manually or automatically
For Odoo Enterprise included Delivery Carries (FedEx, USPS, UPS, bpost and etc.). Also supporting all custom carrier integration modules for Odoo Community that are written according to Odoo Standards.
Video: Print shipping labels »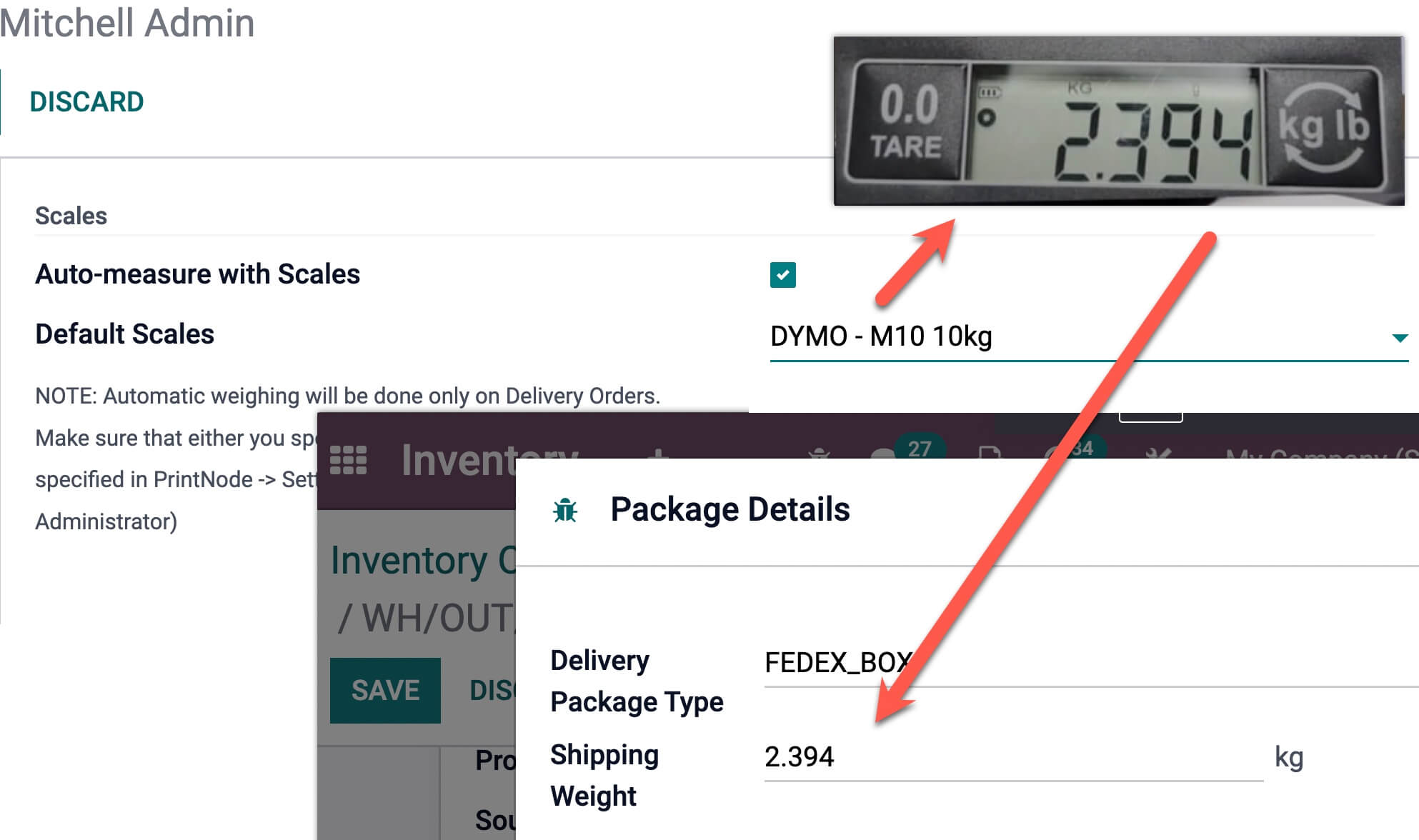 Weigh your shipping
and request accurate delivery cost before sending a parcel to the carrier using connected scales. And print related shipping label right after that
Video: Weigh your parcels »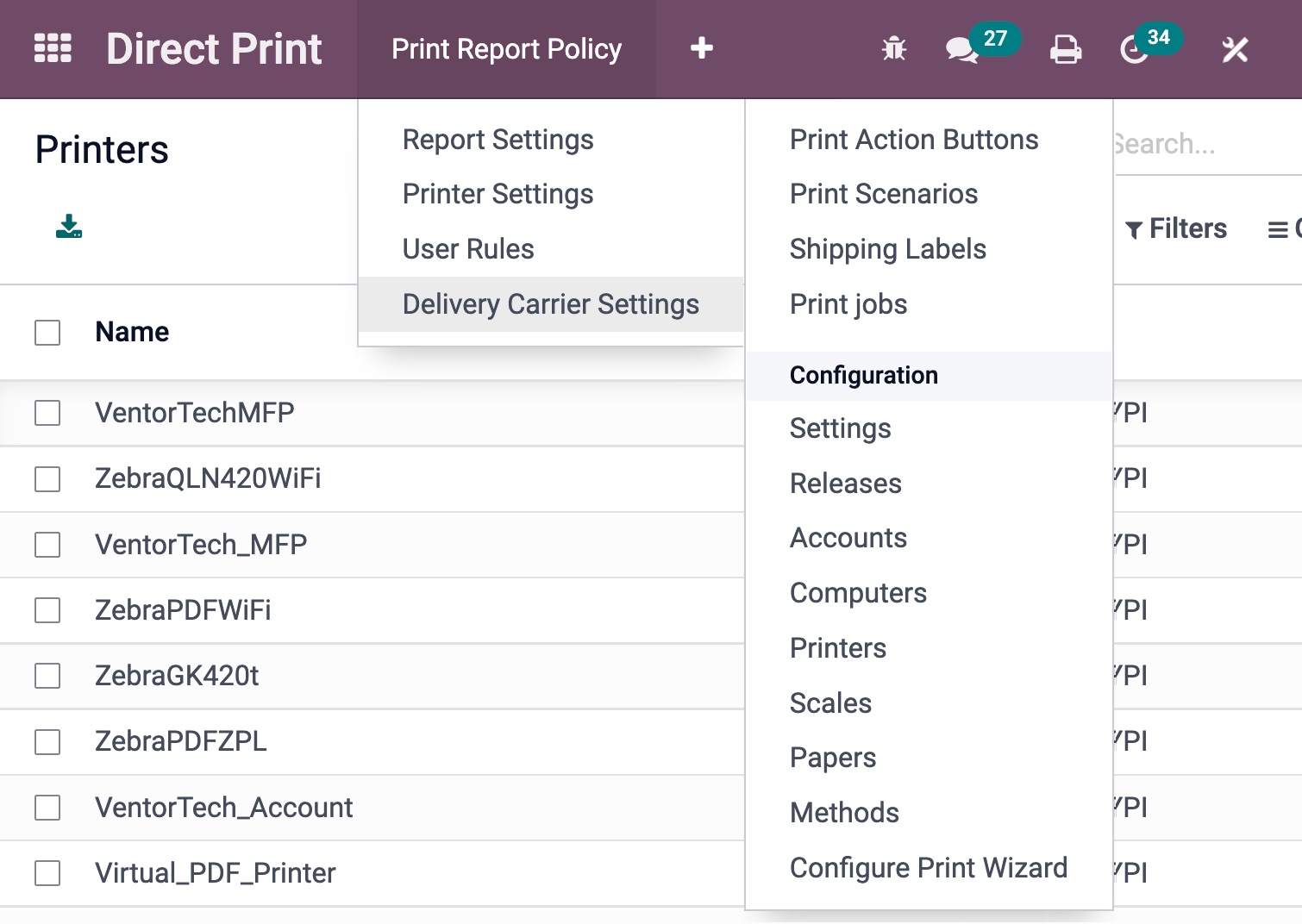 Variety of settings and configurations
e.g. individual format for every report, formats supported by Printer model, user rules to print a certain document on a particular printer, delivery carrier settings, etc.
Working amazingly, we are saving a lot of time on our label shipping printing and delivery slip for our web orders. And the support from VentorTech is always perfect!

Benjamin Smet
Sport Nutrition, Belgium
It does what it needs and they even take your feedback and incorporate it into future updates.
This plugin is very much alive and being updated constantly with new and improved features. Well worth it's money!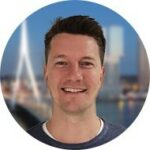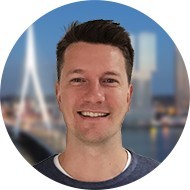 Ron Beute, Owner
Intervlag, Netherlands
Great support by VentorTech. Requested a new feature and it was added in days!

Patrick Mallee, Consultant
Onestein, Netherlands
Great plugin again as usual! Installed and works super nice. Perfect combination with Ventor mobile app to speed up logistic operations.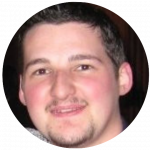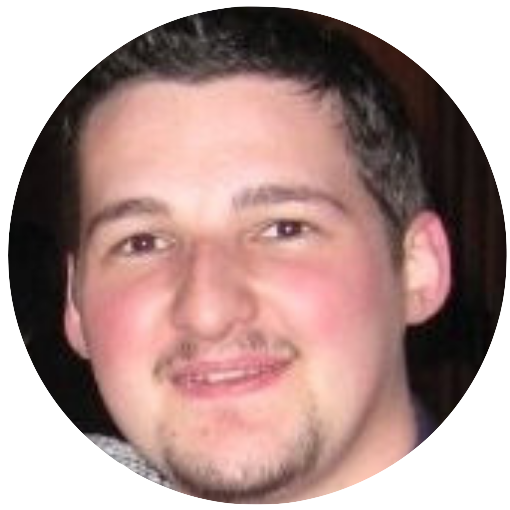 Fabio Tielen, Owner
Code Agency, Belgium
The module I purchased was version 1.3 I had some changes, they did it, I had some inquiries, they did it. I had some bugs – they did it. All in due time, with good understanding.

Theis Dræberg, CEO
D-S Sikkerhedsudstyr, Denmark
This app is a very big improvement for our company! I can also agree that they have a very fast and responsive support. VentorTech is always open for improvements and suggestions! I am very pleased with their products. This is not just sell and forget. We feel more than partners…;)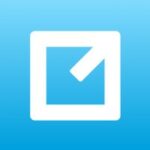 David Fuchs, Managing Director
Datendrang, Austria
I wish I had used this solution from the start instead of the IoT box. I would have saved a lot of time.
The VentorTech support is also very responsive and helpful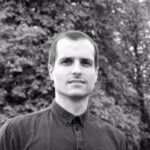 David Patzer, CPO
everphone, Germany
Great solution if you are looking for automatic printing, it gives you a lot flexibility. I also recommend their Ventor mobile app for inventory management, very intuitive and with many more features than the default Odoo barcode app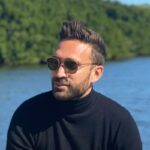 Oscar Bettello, Owner
Thema a Family Factory, US