WHO IS VENTOR.TECH
Ventor.tech is a company specialized in Inventory, Sales and Purchasing Systems based on Odoo ERP Framework.

We are a dedicated team of engineers, managers and analysts with 10 years of experience in implementing and automation of sales, purchase and warehouse processes for SME. We will quickly figure out where you are stuck and what needs to be done to move your company onward with continuing growth.

VentorTech is a Silver Odoo partner
OUR MISSION
We are obsessed with the idea of full automation for purchases and sales. We believe that your company must have sales growth, rather than merely dwelling in operating costs. We provide an individualized approach, knowledge and implementation experience of wholesale management systems that aims to help companies of about 10 people generate 5 times more cash.
VENTOR.TECH STORY
In the last 10 years, we've been implementing WMS and ERP systems for SME-run businesses. Given our experience of implementing 50+ projects, we decided to create software to cover all of our clients' requirements. We found that the main issues of wholesalers were often the same: poorly finished catalogs that did not always show actual info, purchase and picking processes that take ages, and sales teams that can only handle limited numbers of clients.
Each business is unique, and it's impossible to implement a fully ready system that makes everyone happy. That is why we took on Odoo ERP software as a platform base and added a set of ready add-ons and migration scripts for smooth implementation of a new system. We developed a solution for customers, together with customers.
The first Ventor.tech client was a wholesaler from Australia. The client company had only 8 employees. Following 6 months of initial implementation of our software, they 3X'd their cash flow. After 12 months, they earned the same revenue as a local competitor with 140 employees. And they are still running strong with 8 employees. All our customers are ready to provide references to you. Feel free to contact us!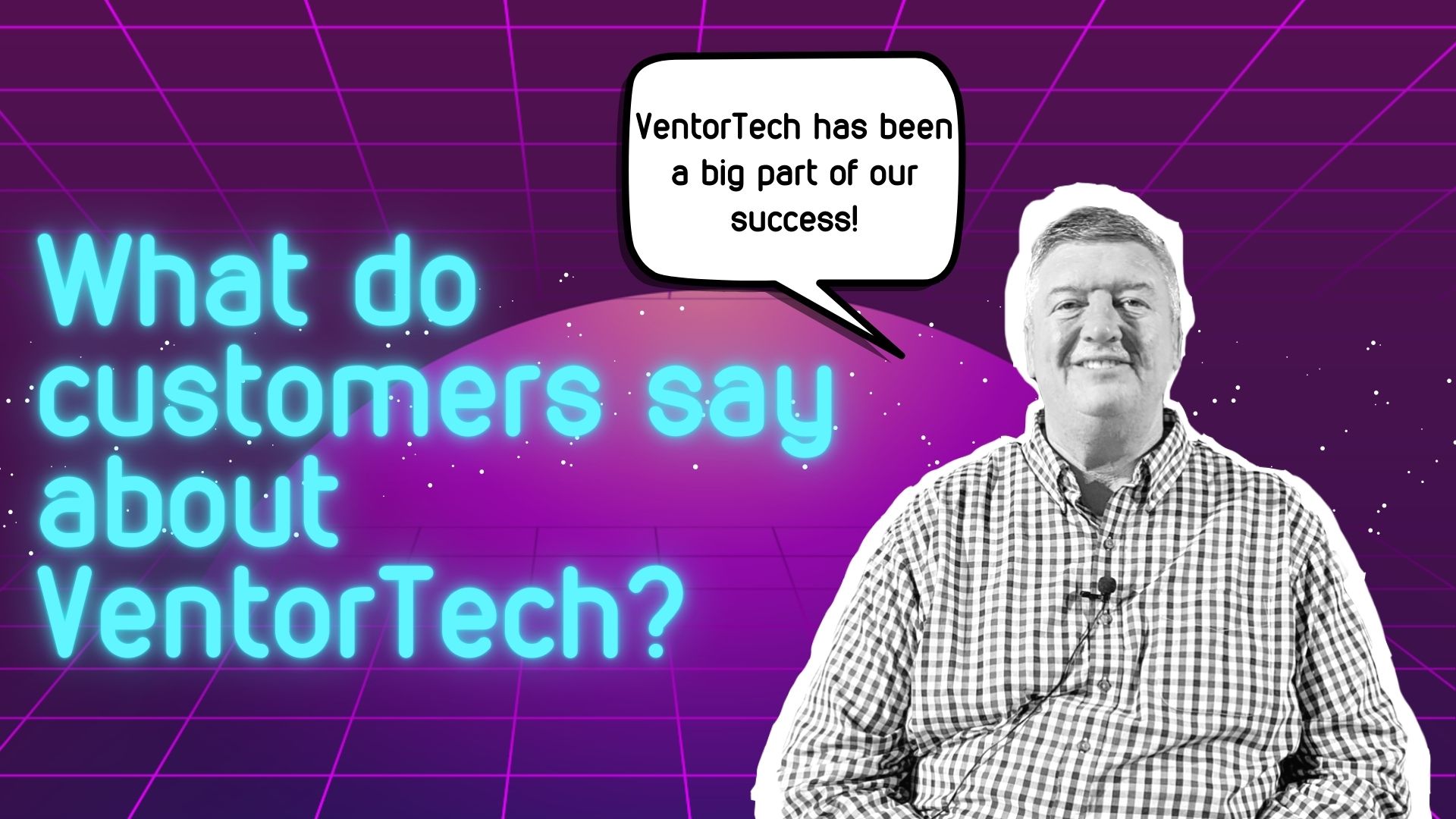 "VentorTech has been a great asset for us"
Thad Whittenburg from KABS tells about his experience with "VentorTech". They provide B2B solutions for kitchen and bath businesses in the USA based on Odoo ERP. Our team has been implementing and supporting it since 2018. Project includes Odoo ERP as a core of the system. Our Ventor app helps to manage warehouses, and Odoo CRM mobile apps (iOS and Android) allow to always keep deals in pocket.