In this article you will see how to print product labels from Odoo directly to a printer with 1 click using Odoo Direct Print PRO.
Also, we recorded a video, and you can watch it on our YouTube channel:
Table of contents
1. Print product labels in Odoo by default
The standard printing in Odoo can be done in the following way:
You go to the Individual product, click the 'Print labels' button.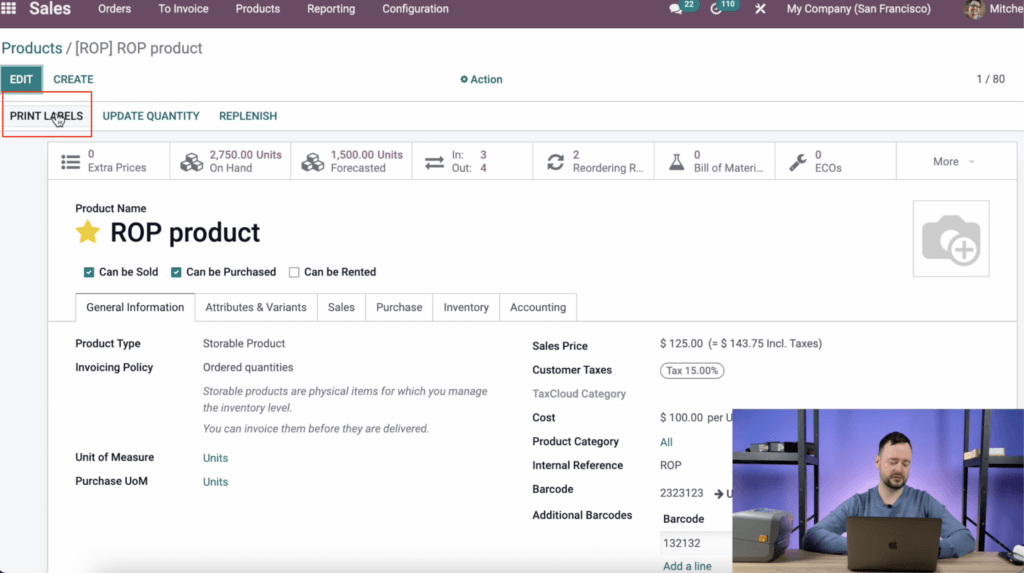 You select the label format you're going to print, then click 'confirm button'.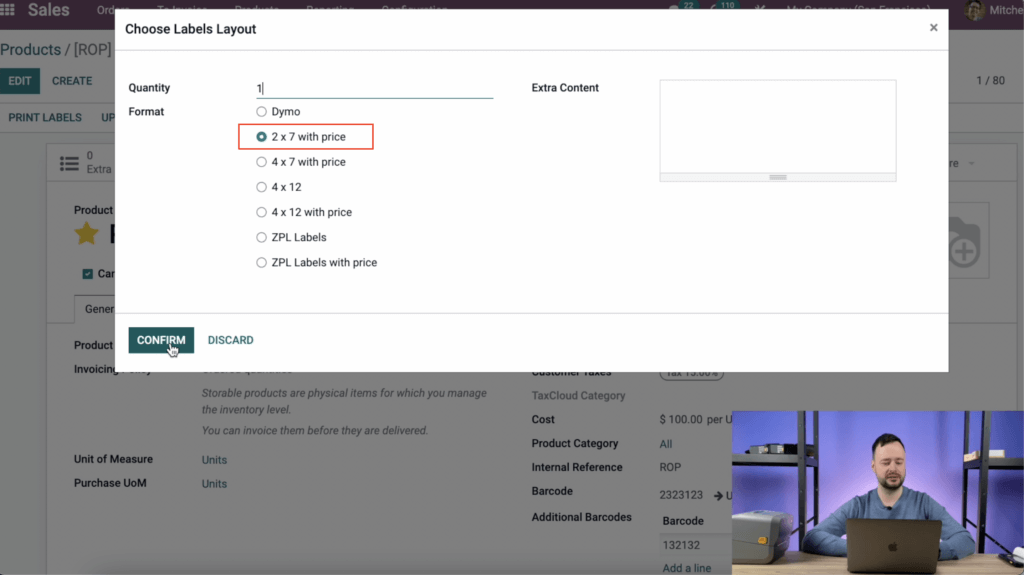 After that a PDF document will be downloaded. Select the PDF document, open it, overview it and then send it to the printer manually from your computer.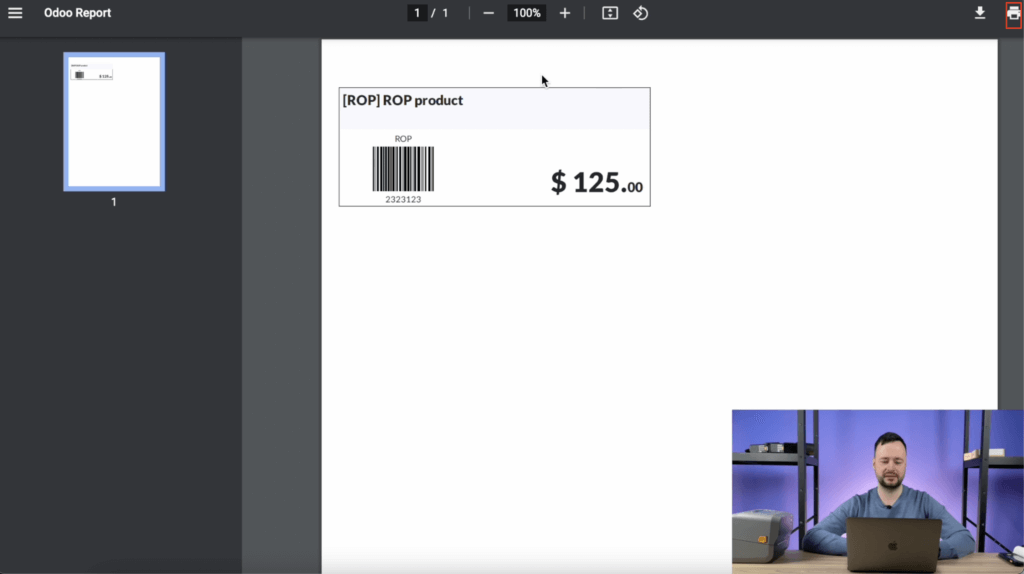 The printer must be connected directly to the computer. Agree, it's not very convenient?
That is why our team decided to simplify this process by developing the Odoo Direct Print module. Now, you don't need to download PDF or ZPL labels before sending them to the printer. Everything is done automatically in one click.
2. Print barcode labels in Odoo by Odoo direct print PRO
You simply click the 'Confirm button', and your label is ready: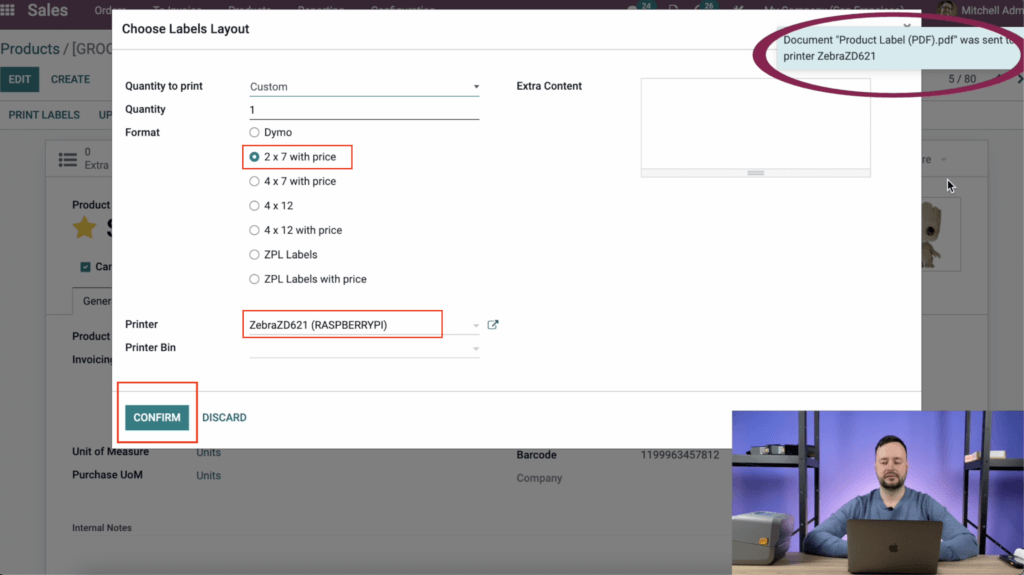 What you need to know about Odoo Direct Print PRO:
– Works with Odoo Community and Enterprise
– You can print all kinds of reports (Sales orders, Delivery sleeps, Shipping labels, Product labels, Barcode labels , etc.) and different paper sizes
– Automatic print scenarios
BTW, you can design your custom ZPL labels in Odoo using this app – https://bit.ly/OdooZPL
3. Print product labels directly from the warehouse
Let's go further and print product labels directly when we are at the warehouse.
First, you need to install the Ventor application.
Let's imagine the situation when we are walking through the warehouse and see that there are some products with damage and no labels.
Go to the 'Quick info' menu.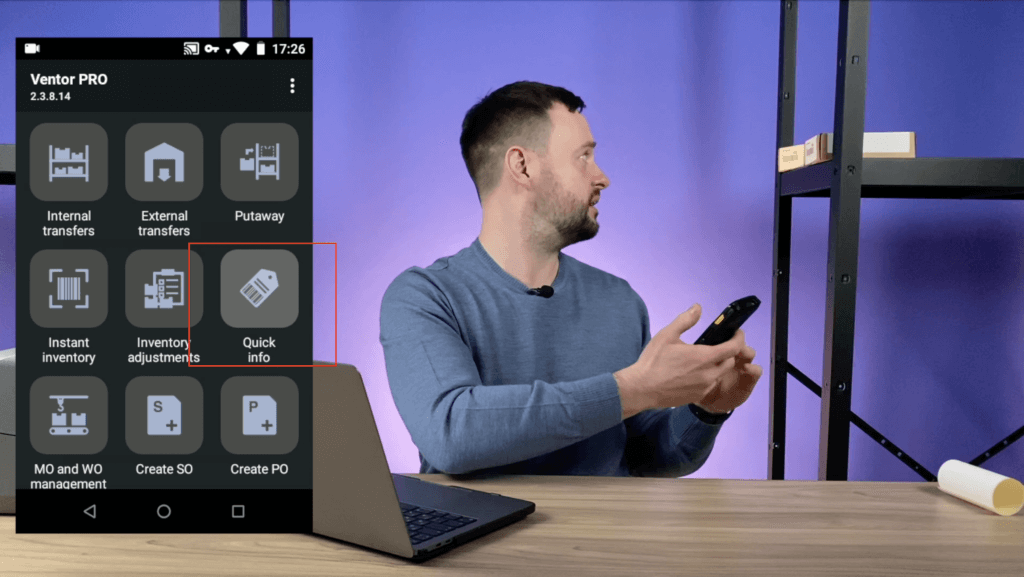 Find the product with an existing label, find it by scanning.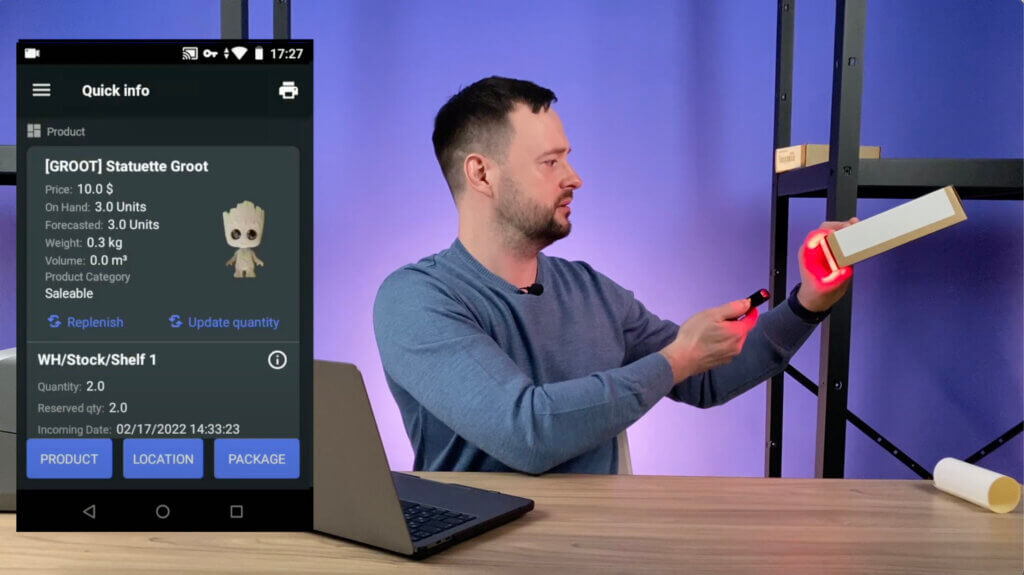 And now we you can print product label directly from Ventor: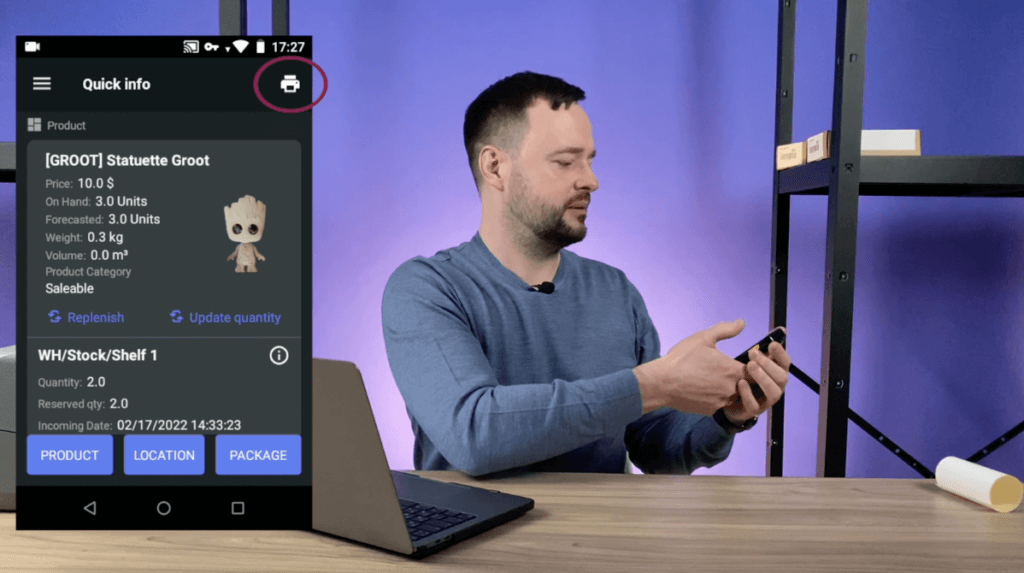 Now you can attach your label on the box.
Also, you can print product labels when you are doing a picking operation or receiving your goods. Ventor app is working with community and enterprise editions and does not require any additional hardware, except the printer itself.
More info about the possibilities of the Ventor in a short guide – https://ventor.app/guides/ventor-quick-start-guide/
Also, we figured out all the advantages and disadvantages of Odoo IoT and Odoo Direct Print PRO solutions. You will find the main conclusions in our video – https://www.youtube.com/watch?v=NrEC3yzJpv8&t
We hope that you can optimize your printing processes with Odoo Direct Print PRO and Ventor app. You can read reviews on the our page in Odoo store – https://bit.ly/ODP15
If you have any other questions, then feel free to leave your comments under this article. We look forward to hearing from you!
How to Configure Emails to work with Office 365 and Odoo – https://ventor.tech/guides/how-to-configure-emails-to-work-with-office-365-and-odoo/
Follow our Linkedin account and subscribe to our newsletter to make sure you don't miss updates.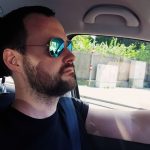 Working in IT industry full time since 2006 (as technical and functional expert)
Leading IT teams (technical and non-technical) since 2007
Lots of experience with ERP systems covering different company sizes (Oracle, Odoo)
Co-founded 2 startups (since 2010) before ending up working in business automation. Having 3 publications in Life Science
Since 2012 focusing on business automation using Odoo ERP. Is recognized as well-known expert
Working with customers across the globe (mostly NA, EMEA)
Having huge experience in Finance (managerial accounting) and Supply Chain (Logistics, Inventory, Purchase)
Passionate about creating new IT products. Having high demands to product's quality and level of customer support
Visioner and inventor in the VentorTech company.
----------------------------------------------------------------------
Education: Master.
----------------------------------------------------------------------
Experience:
Software Maintenance Team Leader
EPAM Systems
Co-founder
Boostant
СTO, Co-founder
XPANSA Group
----------------------------------------------------------------------
Current position: CEO & COO at VentorTech
----------------------------------------------------------------------
Since 2012 focusing on business automation using Odoo ERP. Is recognized as a well-known expert
- Working with customers across the globe (mostly NA, EMEA)
- Having a huge experience in Finance (managerial accounting) and Supply Chain (Logistics, Inventory, Purchase)