As businesses evolve, it's often challenging for business owners to play catch-up on operations while also maintaining a strategic view of the organization. That's where enterprise resource planning (ERP) software like Odoo comes in.
By integrating a plethora of business operations and applications into one area, Odoo ERP assists companies by improving efficiency, thereby lowering costs and making operations seamless.
This article will cover how Odoo can help a company like yours become a trailblazer in your industry by increasing efficiency.
Recommended articles:
The solution that streamlines business process management
Odoo ERP is designed to be an all-in-one solution that integrates customer relationship management (CRM), accounting, managing inventory, manufacturing, omni-sales channels, and your eCommerce store into a single platform.

Therefore, a business could observe everything from sales and CRM to accounting, inventory, and more from one central location.
You alleviate the necessity for multiple software, thereby diminishing data silo risk and communication breakdowns.
What are the relevant business processes?
Odoo ERP allows for continuous modeling and optimization of business processes.
With the software, you can quickly monitor and study key performance indicators (KPIs), allowing analysts to spot improvement areas.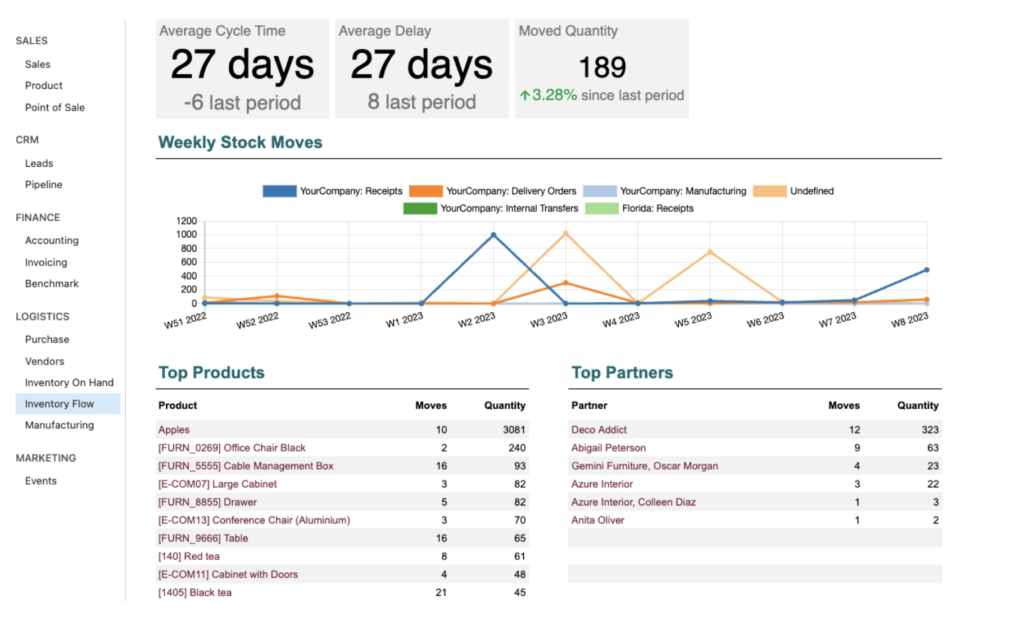 Whether it's purchase, manufacturing, inventory, or sales, accounting, reporting, or CRM, the ERP has you covered. And with over seven million users using Odoo, the servers have been put through the wringer to ensure security and speed.
Additionally, the platform offers flexible customization options, meaning businesses can adapt their workflows to meet changing needs over time.
With continuous modeling and optimization, this platform empowers companies to stay differentiated and maintain a birds-eye view of daily operations and analytics.
Odoo business process management for a wide range of industries
Odoo ERP will meet the needs of any industry — from manufacturing and retail to healthcare and education.
The platform's flexibility with customization and modular design allows you to personalize the software for their exclusive needs.
By leveraging Odoo ERP's powerful quick-fix software, your company can smooth operations, pay fewer costs for software, and decrease inefficiency regardless of industry or niche.
If you're an eCommerce company, you can use Odoo to host and design your website with easy access to analytics. Plus, it will aid with managing inventory, bookkeeping, and accounting.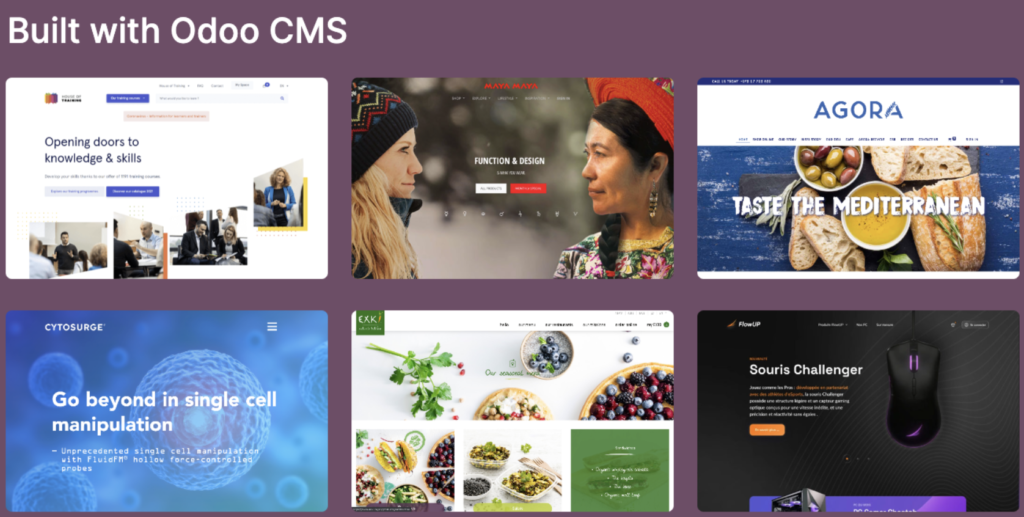 Or, if you run a software selling telecom services, Odoo will lessen costs by merging all your software (like CRMs, hosting, and accounting software) into one primary location.
Final thoughts: how Odoo ERP can help streamline your business processes
Overall, Odoo ERP is a versatile, customizable solution for any company looking for a time-saving, labor saving operation in order to gain advantages over other competitors.
By integrating several business processes into one area, Odoo ERP creates an environment where operations, fewer costs, and efficiency are boosted maximally.
The flexible customization options and continuous integration for modeling and optimization make this ERP an ideal choice for someone looking to take their internal operations to the next level.
Automate your business processes!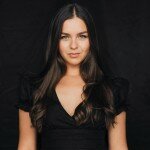 ----------------------------------------------------------------------
Education: Bachelor's degree.
----------------------------------------------------------------------
Experience:
Marketing manager
VentorTech
Digital marketer
ElateSoftware
Marketer
Interhash Trade
Community Manager, Digital Marketer
Cryptocode
----------------------------------------------------------------------
Current position: Marketing manager VentorTech
----------------------------------------------------------------------
B2B Social Media Marketing
Google AdWords - advertising
Google
Google Tag Manager and GA
Launch and promotion of a YouTube channel
YouTube for business and personal brand
Video Production