If you are
an IT leader exploring and justifying Odoo ERP implementation, or
a business manager trying to understand the costs of deploying Odoo ERP for a small business
This article will help you to
have a material perspective on what the deployment and usage costs are for Odoo
understand Odoo licensing and its costs
gain an understanding of costs for implementing Odoo at a small company
Note, in this article, when we refer to a "small company," we are specifically addressing companies with around 50 Odoo users. This implies that the company might employ a significantly larger number of individuals (e.g., 500 employees), as not all company employees necessarily need user access within the Odoo system.
Introduction
Odoo ERP is a widely used open-source solution, which contrary to the most ERP vendors, and to great relief for its users, offers a very straightforward licensing pricing with no strings attached or hidden charges buried within the "fine print." However, licensing is not the only or even the primary cost aspect of Odoo deployment.
When implementing Odoo projects, our customers often struggle with estimating the detailed implementation cost for the system in its overall ownership. In our general ERP TCO article, we offered a comprehensive list of ERP cost categories, and here we are aiming at mapping a typical Odoo project onto those costs with real financial numbers and a primary focus on Odoo.sh (on-premises) implementation mode.
For a small generic business of about 50 ERP users, the following simplistic table can provide rough estimates of what one should expect to pay for implementing and then supporting an Odoo ERP instance.
Upfront Implementation Costs ($80,000)
| | | |
| --- | --- | --- |
| | from | up to |
| Analysis & Planning | $5,000 | $12,000 |
| Configuration | $2,000 | $10,000 |
| Data Migration | $0 | $20,000 |
| Customization & Integration | $10,000 | $40,000 |
| Functional Training | $5,000 | $10,000 |
| Project & Change Management | $5,000 | $20,000 |
| Infrastructure (when using your own hardware) | $5,000 | |
Annual Ongoing Costs ($47,000)
| | | |
| --- | --- | --- |
| Subscription | $24,000 | $24,000 |
| Enhancements & Support | $5,000 | $30,000 |
| Odoo Hosting (when NOT using your own hardware) | $1,500 | $1,500 |
Total cost of Odoo ownership

Please be aware the numbers provided are estimates reflecting statistically average Odoo implementation, where the actual cost may vary widely (e.g., "integration" can go to $0 if there are no systems to integrate with) for individual projects based on the complexity of the business processes, internal and external (implementation partner) expertise, change management culture, functional needs (industry), etc. The cost grouping examples above were simplified.
There are many other ERP system deployment and utilization costs, including those peripheral to the project, and it is advisable to get familiar with those in our generic ERP TCO article to ensure that you are not missing out on what might turn into a breaking point in your Odoo project.
Estimate your Odoo project
The license and subscription used in this example are based on the "Custom" Odoo Enterprise edition, which includes all hosting option types. But custom module installation is possible only with odoo.sh (hosting from Odoo will cost you additionally) or on-premise installations (on your own servers/VMs). The most preferred and commonly used mode of Odoo deployment among official Odoo partners, like VentorTech, is odoo.sh/on-prem. There is also an Odoo Community Edition that anyone can download and use for free. The pros and cons of deploying Odoo in those modes are covered in a different article.
"Odoo averages its 25 ERP users implementation project at about $50,000"
Offering a cost estimate for a significantly smaller company (e.g., with fewer than 30 employees) is problematic because the specifics of such a company, as well as initial/standard setup and configuration, begin to play a prevailing role over the commonly observed patterns of investment. Odoo averages its 25 ERP users implementation project at about $50,000, but the distribution range from that mean is very wide.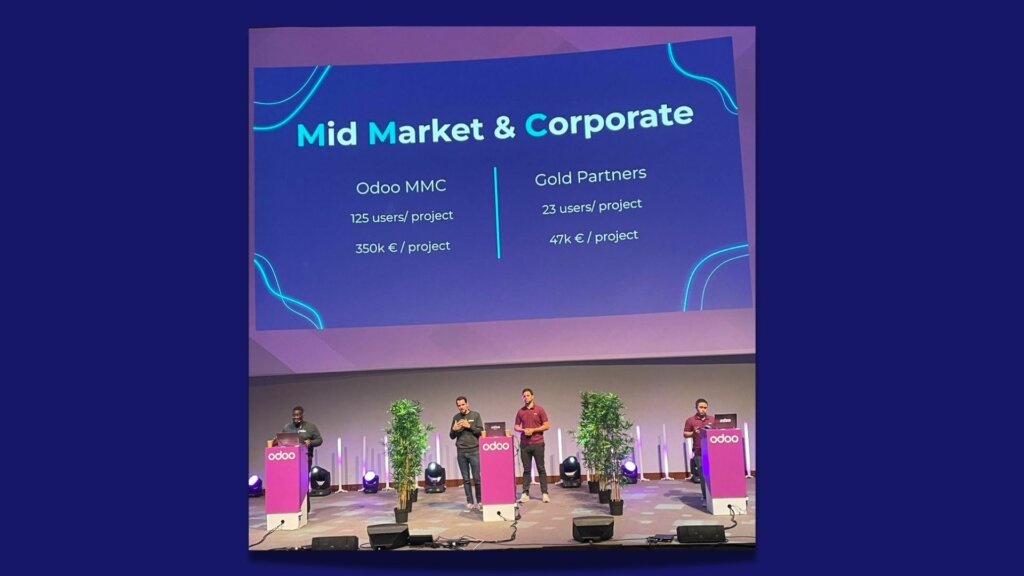 Upfront Implementation (aka 'Project') Costs (~$80,000):
Related article: Odoo Implementation Steps
Analysis & Planning
Before starting the implementation process, it is crucial to conduct a thorough analysis of the business processes, identify requirements, and plan the implementation strategy. The project analysis and planning (aka Discovery) stage involves gathering requirements from different departments, mapping existing processes to Odoo modules, and creating an implementation roadmap. The cost for Discovery can range from $5,000 to $12,000, depending on the strategy work done prior to committing to Odoo or the set of application modules chosen.
Configuration & Data Migration (~$20,000)
Configuring the Odoo system involves setting up modules, defining workflows, configuring user roles and permissions, and tailoring the system to match the specific needs of each business. The complexity of the configuration depends on the number of modules required. As an estimate, the cost for system configuration can go up to $10,000.
If you are transitioning from an existing system to Odoo, data migration becomes a crucial step. It involves extracting data from the legacy system, cleaning and transforming the data, and importing it into Odoo. The complexity and volume of data to be migrated impact the cost. Data migration costs can range from $0 (no data to migrate) to $20,000, depending on the amount and complexity of the data.
Customization & Integration: (~$30,000):
Odoo offers a wide range of modules and functionalities, but businesses often require customizations to align the system with their unique processes and even terminology. Customization involves developing specific features, modifying existing modules, and integrating Odoo with other systems, such as accounting software, CRM systems, or e-commerce platforms.
Related products: Odoo-QBO connector, Odoo CRM app, e-commerce connectors
The cost of customization and integration are the most varied cost categories of the project, and these aspects depend on the complexity and scope of the customizations, the intricacy of the business processes, and the number of satellite systems to integrate with. As a very rough estimate, customization and integration costs can range from $10,000 to $40,000.
Functional Training: (~$10,000)
Training ensures that employees are equipped with the necessary skills to effectively use Odoo. The estimated training cost depends on the training method chosen (e.g., in house or external training). A realistic estimate for training expenses may range from $5,000 to $10,000.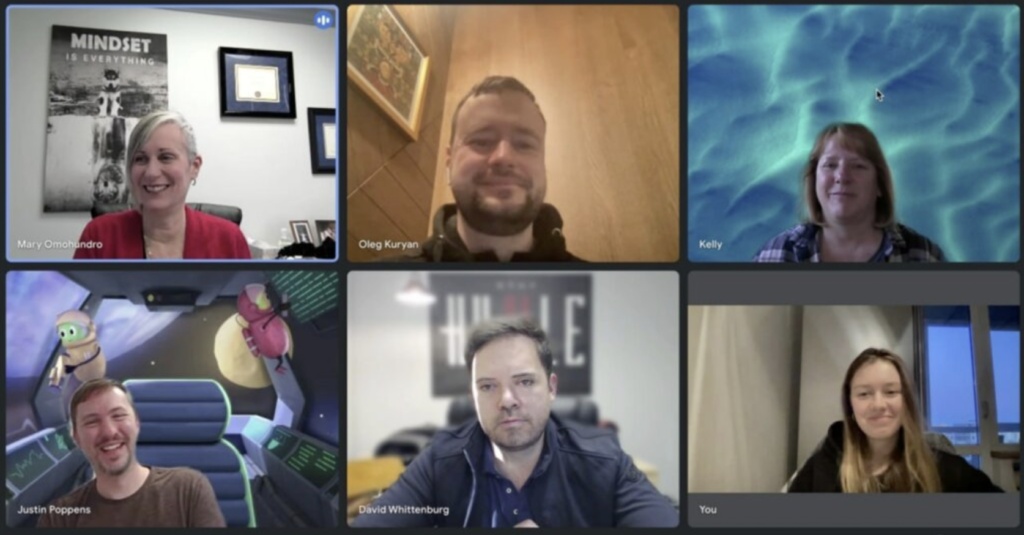 Project & Change Management (~$15,000)
Project management involves planning, organizing, and controlling all aspects of the project to ensure it is completed within the defined scope, budget, and timeline. Engaging a professional project manager should not be underestimated, and for a typical project with a duration of 3 to 6 months, the total cost of hiring a part-time project manager could range from $5,000 to $10,000.
The change management costs are mostly attributed to the need to backfill employees whose significant part of the job is pivoted to deal with project communication, employee training and education, providing support (especially immediately after go-live), and managing other aspects of organizational change and cultural alignment. The costs of change management can be viewed as indirect and might amount to another $10,000 or so.
Ready to kick off your Odoo implementation project? Fill out our estimate request form to get started!

Process Re-Engineering
While not explicitly mentioned in the costs table above, process re-engineering plays into change management, training, customizations, and informs system configuration – hence no explicit price tag. It is fundamental to ERP implementations and involves the analysis, redesign, and optimization of existing business processes to align them with the capabilities and best practices offered by the ERP system.
Testing & Quality Assurance:
Thorough testing and quality assurance are necessary to ensure Odoo system stability and reliability. Functional testing, performance testing, security testing, and user acceptance testing are part and parcel of configuration, customization, and integration and data migration efforts. Testing and QA effort may require dedicated resources, which then contributes to the overall project cost and warrants its special mention. As with process re-engineering, testing and QA is spread across various work streams.
Ongoing Costs
The subscription cost is around $40 per user per month (subject to promotions and negotiation). Considering 100 actual ERP users, the estimated annual subscription cost would be approximately $47,000. The beauty of this is that, unlike most other ERP vendors, Odoo's single price covers all functional modules, support, and all technical aspects, so you don't need to worry about any convoluted licensing math and surprise charges that only hit you when you see the invoice.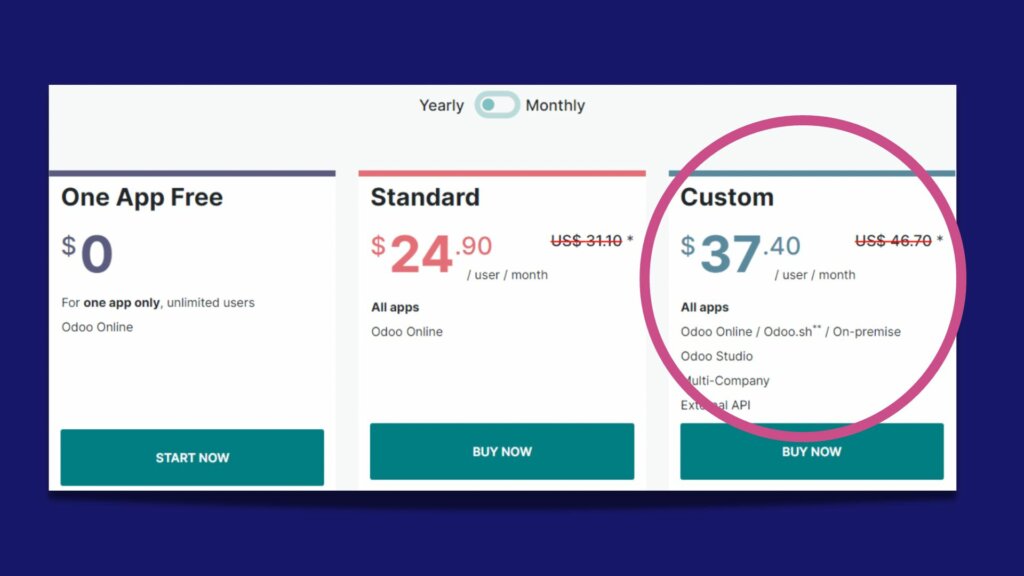 Related article: Odoo Enterprise License Pricing and How to Reduce Cost
Support & Enhancements (~$30,000)
The Odoo support as a vendor is included in the license subscription and does not come in different shapes and forms as would normally be the case in most ERP suites. However, when the system is in active use and especially during its first year of adoption, various issues and new requirements arise that rely upon your system integrator for addressing, and when standard Odoo support is not enough.
Infrastructure & Hosting
Unless you already have existing infrastructure with reliable support or hosting (e.g., AWS or the like), hosting Odoo.sh on Odoo infrastructure presents a sensible and economical choice.
Having dedicated servers managed by Odoo eliminates the problem of dealing with multiple parties when it comes to resolving problems with, for example, performance. The costs for infrastructure and hosting are relatively low in comparison to other expenses.
A simple interactive guide for sizing up your own hardware can be found here. The cost of scaling up your server with supporting backup, network infrastructure, and so on should fit within the $3,000 to $6,000 range, plus any peripheral gear like barcode scanners or additional user workstations. And in case, there are reasons not to host Odoo in house; an Advanced Odoo Hosting Plan will get you up and running at around $1,500 per year while offering the flexibility to easily upgrade your capacities and scale growth with time.
Conclusion
When considering Odoo.sh for a small company of approximately 50 ERP users, the organization should plan for upfront costs of around $80,000, with annual recurring costs of about $50,000. The numbers offered vary widely and represent an average gauged from many company's Odoo implementations across different industry segments and circumstances.
Find out how much your Odoo implementation project will cost
Recommended articles: