Odoo Enterprise
Odoo Enterprise pricing may seem straightforward at a high level; moreover, in 2022, Odoo S.A. changed its pricing model to include all apps and made it even simpler. However, there is an opinion that the new price has become less attractive for larger companies. So, in this article, let's figure out:
How does Odoo S.A. calculate licenses?
Which Odoo users are considered when calculating licenses?
How to reduce Odoo Enterprise costs?
How to optimize your Odoo license cost?
Types of Odoo pricing
Odoo offers two editions, the Enterprise and Community editions. The Community edition is entirely free, while the Enterprise edition requires purchasing a software license. The focus of this article is on the cost of the Odoo Enterprise edition, as the differences between the Odoo Enterprise and Community editions are a separate topic.
Odoo Enterprise licensing is assigned per user with no app limitations, and the pricing varies based on different plans:

Discover the best plan for your company
How does Odoo calculate users?
Since the pricing for Odoo Enterprise is based on a per-user model, it is essential to understand how Odoo calculates licenses (i.e., users).
The Odoo Online process is straightforward: one Enterprise contract (license) corresponds to one Odoo database, which can be used to manage one company. Therefore, all users in that company are covered.
However, if you want to install Odoo on-premise, use Odoo.sh hosting, or have multiple companies, you need to opt for the "custom" plan (note: we compare different Odoo hosting options in a separate article). In this case, you still have one production database where you can manage multiple companies, and Odoo counts all users across all companies.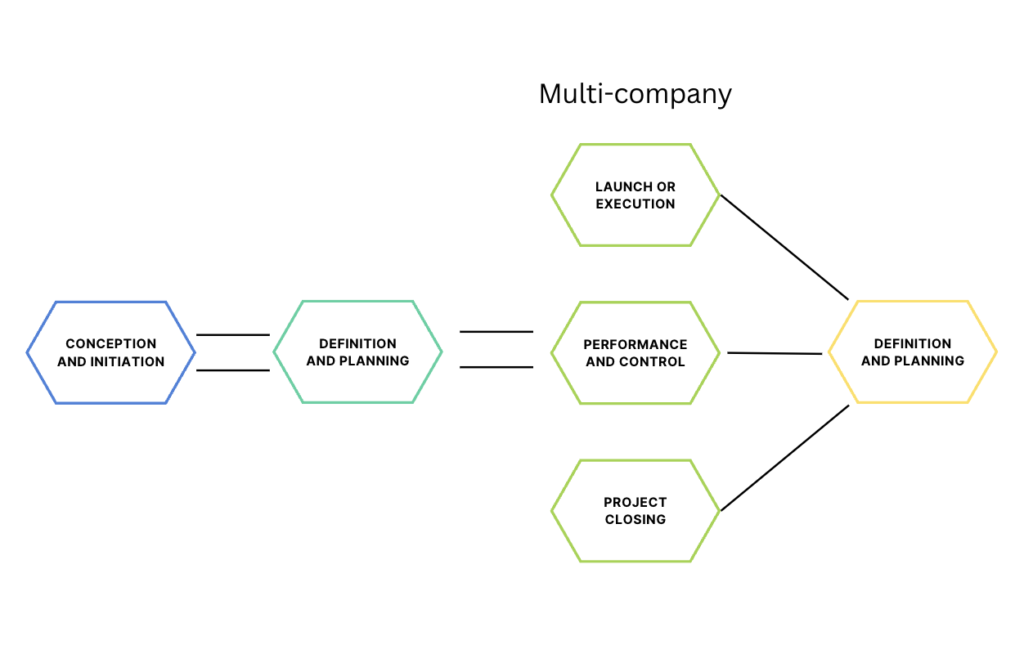 Which users are considered paying users in Odoo?
All active 'internal' users are included in the billing.
Inactive (archived) users are not counted as paid users. For instance, if an employee leaves the company, marking their user account as inactive prevents being billed for that employee.
Portal and Public users are free.
In simple terms, 'paying users' in Odoo are employees who have access to the Odoo backend, while clients or suppliers who access invoices or orders are classified as 'free users.'
How much does Odoo Enterprise cost?
Odoo offers three plans: One App Free, Standard, and Custom. The exact pricing may vary depending on your country. Odoo's pricing page will show you the correct fee for your specific location.

Additionally, the pricing differs based on whether you choose to pay monthly or annually. The first year has a slightly lower cost (Y1 in the spreadsheet above; Y2 is the full price).
Note: Y1 can also be introduced as the first contract discount. This means that the discount can be extended over the entire period of the first contract when opting for a multiyear contract.
While a spreadsheet can provide an overview of pricing across countries, it is recommended to verify the pricing for a specific country by contacting Odoo directly to ensure accuracy.
Related article: ERP total costs of ownership (TCO) and what you need to know about this
How to reduce the Odoo license cost?
Contract term discount: Consider extending your first contract discount by opting for a longer contract term, such as 2, 3, or 5 years. As of writing this article, Odoo grants a first contract discount of 20% over the extension of that contract.
Note: the price of your extended long-term contract may be increased due to inflation.
"Upon renewal as covered in section 1 Term of the Agreement, if the charges applied during the previous term are lower than the most current applicable list price, these charges will increase by up to 7%." source (point 5.2)
"Especially if a client signs a 5-year contract and renews with 5 years each time, the max price increase in 15 years will be 14%!"
Thomas Deckers, Strategic Partnership Manager at Odoo
License optimization for multi-country operations: If your business has operations in multiple countries, you should purchase licenses through a company based in a region with higher license costs.

"For clients with a global presence, the applicable pricing is always based on the client location with the highest price list, unless otherwise specified in writing at the time of purchase." source
However, if the majority of your Odoo users are located in a cheaper region, attempt to negotiate a discounted price.
Negotiating additional discounts: For businesses with more than 100 users, it may be worthwhile to directly contact the subscription manager. Discuss the potential for additional discounts or customized pricing options, as larger user counts often provide leverage for negotiations.

Note, trying to negotiate with thoughts such as, "in the future we may have 200 users," will not work. If that plan happens, your manager may discuss it with you, but not earlier.
Contact us to explore the best Odoo licensing option for your company
FAQs about Odoo licensing
Can I buy 5 Odoo users now and add more users later?
Yes, you have the flexibility to purchase an Odoo Enterprise license for 5 users initially and add additional users to the system at a later time. Odoo will provide notifications regarding unpaid users and send you an updated invoice accordingly.
This approach is particularly useful during the testing or development stage of your Odoo project. However, it's important to note that this method may not qualify for any possible discounts for larger user counts.
"In the case of a POC where only a limited number of users is taken during the implementation and the vast majority of users will be added within 6 months, it is possible to have the initial discount on all the users and only have them paid for the period that the full number of users will use the system; only possible on a 5-year contract."
Thomas Deckers, Strategic Partnership Manager at Odoo
Can I reduce the number of users in my long-term contract?
Yes, it is possible. However, the specific terms and conditions regarding reducing user counts may vary depending on the contract agreement and Odoo's policies.
It is not uncommon for our customers to reduce user counts as they optimize their business processes and staffing, especially when transitioning to Odoo from an older system.
"It is impossible to reduce the number of users during a certain contract period. Only at the renewal it's possible to reduce the number of users. Adding users will, however, always be possible."
Thomas Deckers, Strategic Partnership Manager at Odoo
Can I purchase only one Odoo user before going live?
Yes; in most cases, having only one user is sufficient to implement, configure, and test Odoo before going live. Once you are satisfied with the implementation and ready to deploy Odoo for a larger user base, you can proceed to purchase additional user licenses.
Note: your first contract discount will not be applied to new users.
Are users from the staging database also counted as paying users?
No, you are only required to pay for the Odoo users in your production database. Your Odoo integrator should ensure that test users in staging or development databases are not billed in order to avoid unnecessary costs.
Will a user that has access to multiple companies be counted once?
Yes, if a user has access to multiple companies within Odoo's multi-company feature (e.g., a director), they will be counted as a single user. This means that even if a user has permission and access across multiple companies, they will be considered as one user in terms of licensing and billing.
___
If your question was not shown above, you can ask it in the comment section below, and we will extend the FAQs.
Let's talk about your business automation with Odoo
You might also be interested in:
If you found this article helpful, please consider sharing it with others who might also benefit from it. Sharing knowledge is a great way to help others in their Odoo journey.