For many companies, the procurement process works whereby a warehouse manager just walks through a warehouse, reviews the stocks and notes the positions that need to be refilled. He then goes to his computer and creates a purchase order in his ERP system based on the notes.
If your business has a similar workflow and you want to automate the procurement process, this article is for you.
Creating a purchase order using Ventor
We will show how your warehouse manager can create purchase orders on the go via a barcode scanner. Once a week or a month he goes to the warehouse to check the stocks and decide what products should be refilled. He makes it while he walks between shelves without even interacting with the ERP system interface.
We will run this case on an example using Odoo ERP and the Android mobile app Ventor, which connects barcode scanners to the ERP system.
Prerequisites
Make sure a warehouse worker who works with Ventor has appropriate access rights and settings.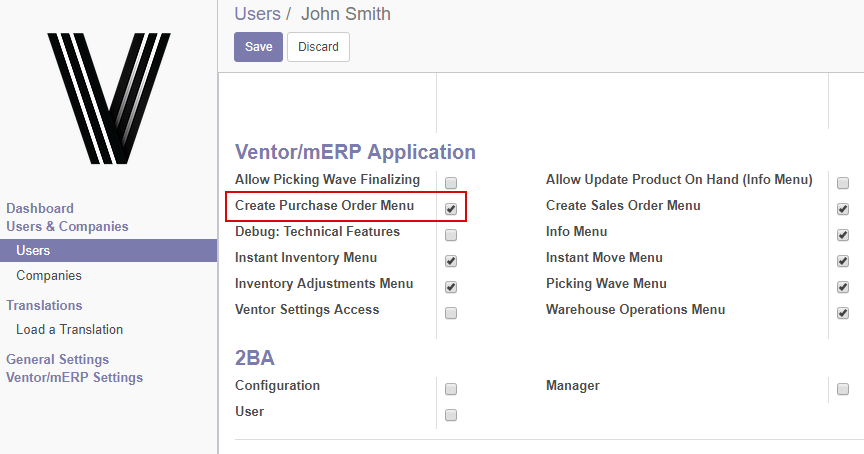 User case
 1. The user takes a scanner (or mobile phone or a mobile phone connected with a barcode reader) and goes to a warehouse to evaluate the stocks and create a purchase order on the go;
2. He opens the Ventor app, logs into the system and clicks "Create Purchase Order" on the main screen and "+" to create a PO;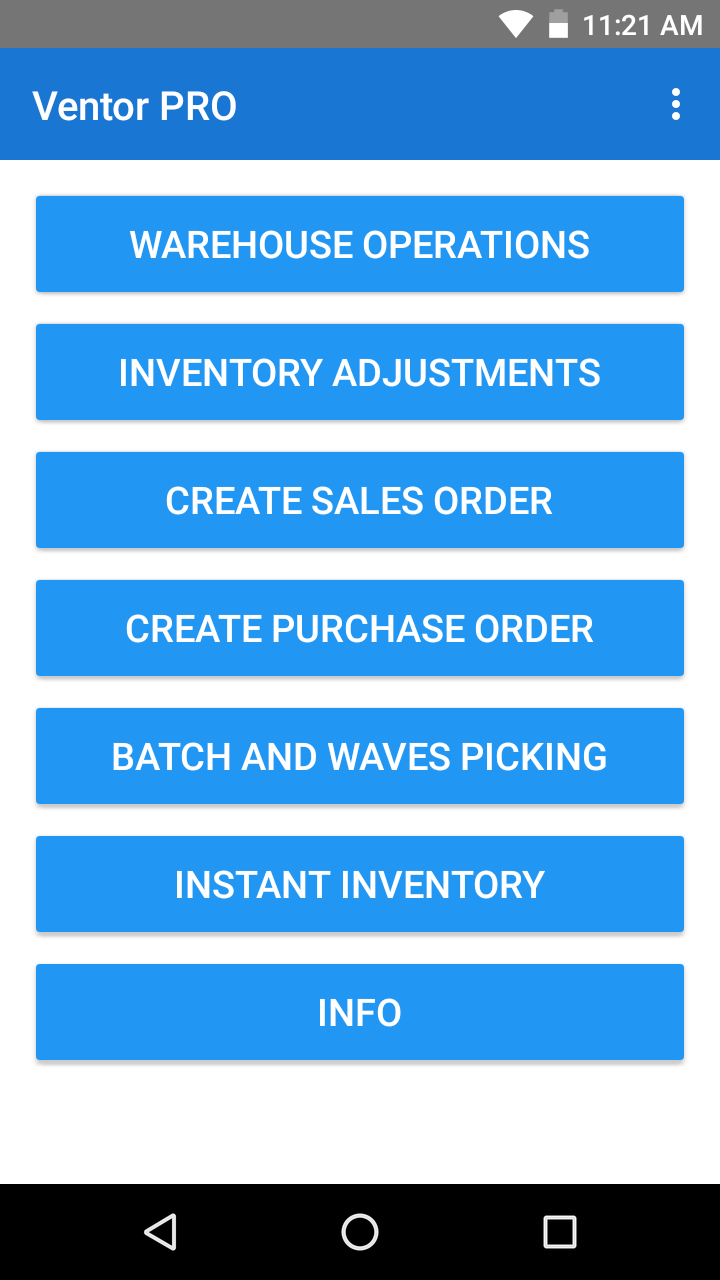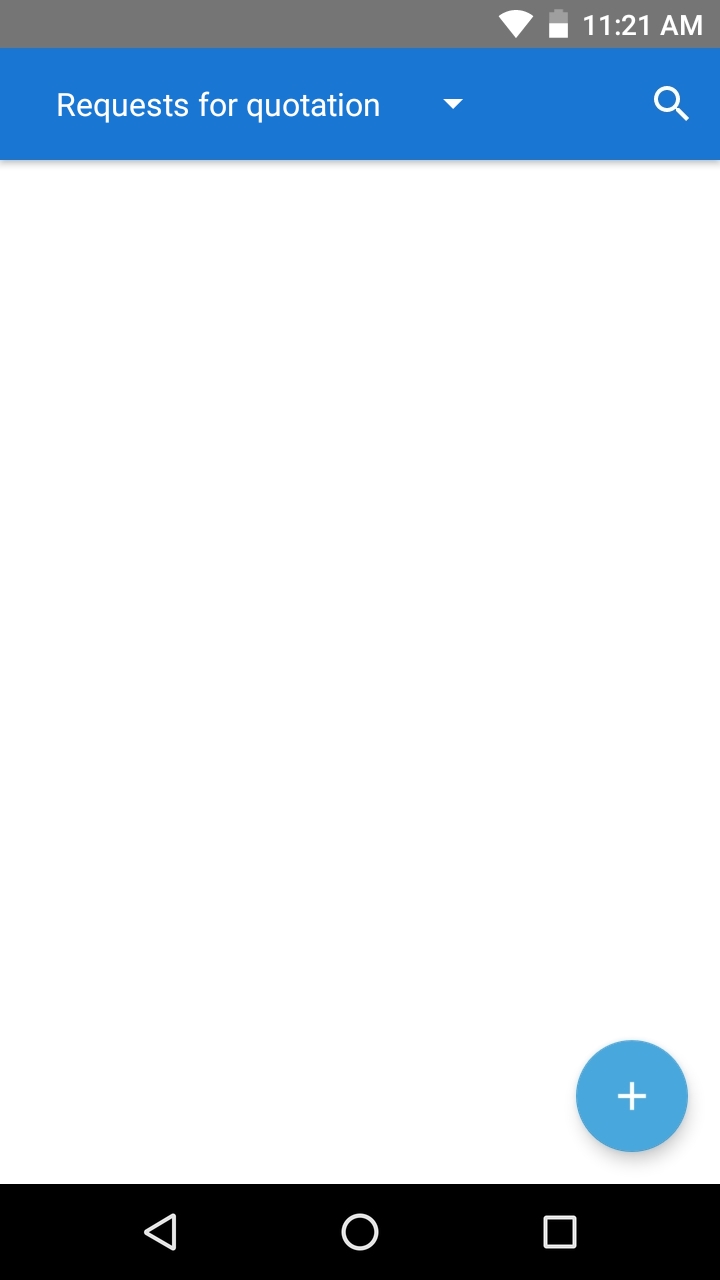 3. On the next screen, the user has to choose a vendor. He can select it manually from the list or scan a vendor ID barcode;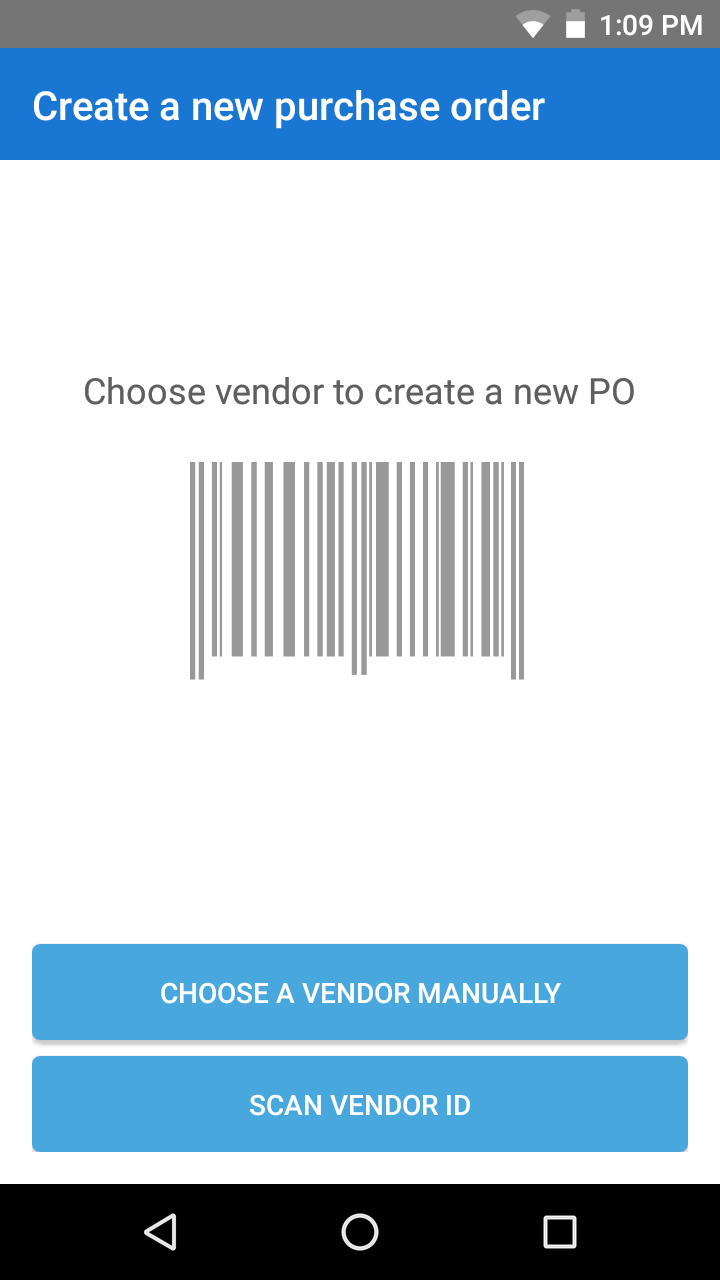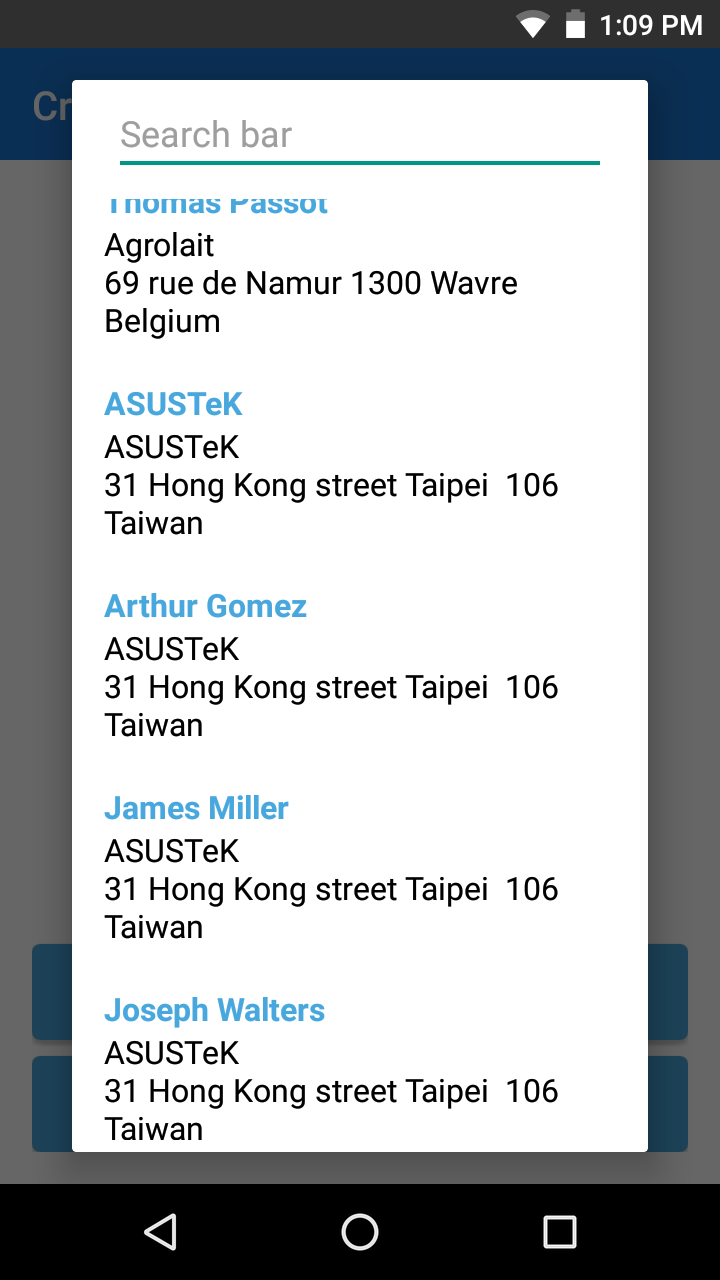 4. Then, the user adds products to the PO by scanning product barcodes (in case of using a laser barcode scanner you simply need to click on the built-in hardware button to activate the laser scanner and scan the item);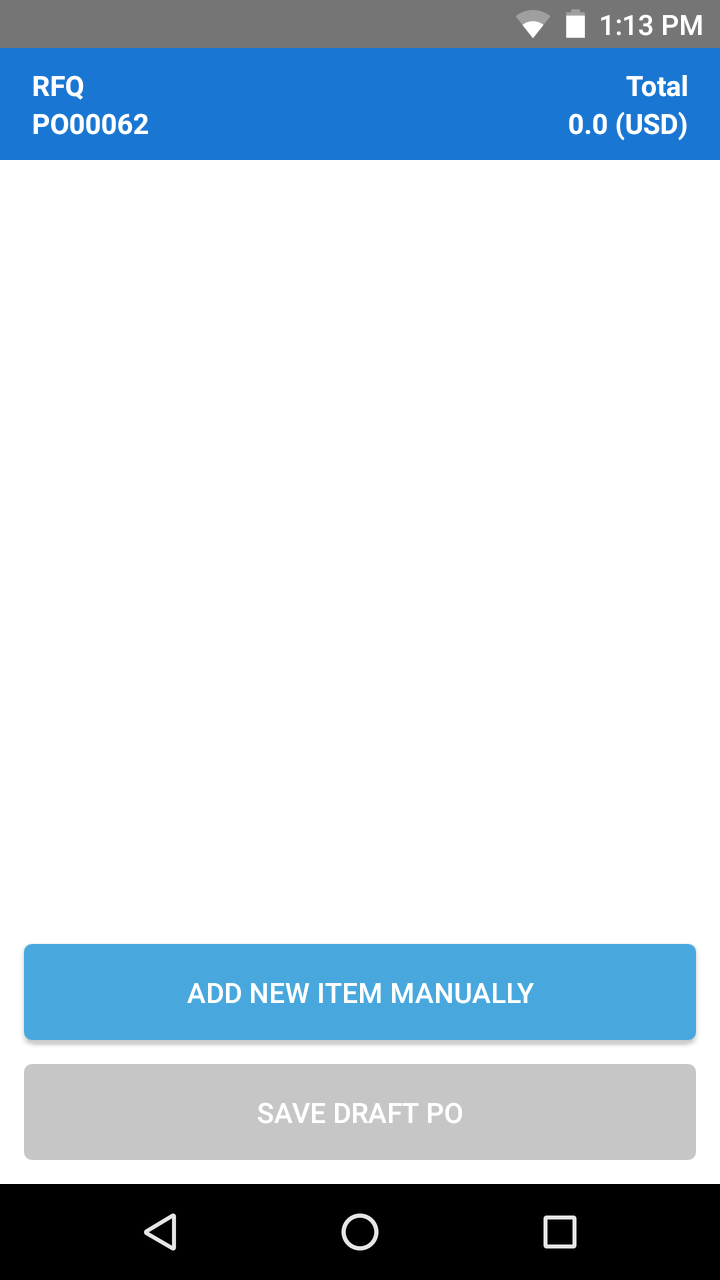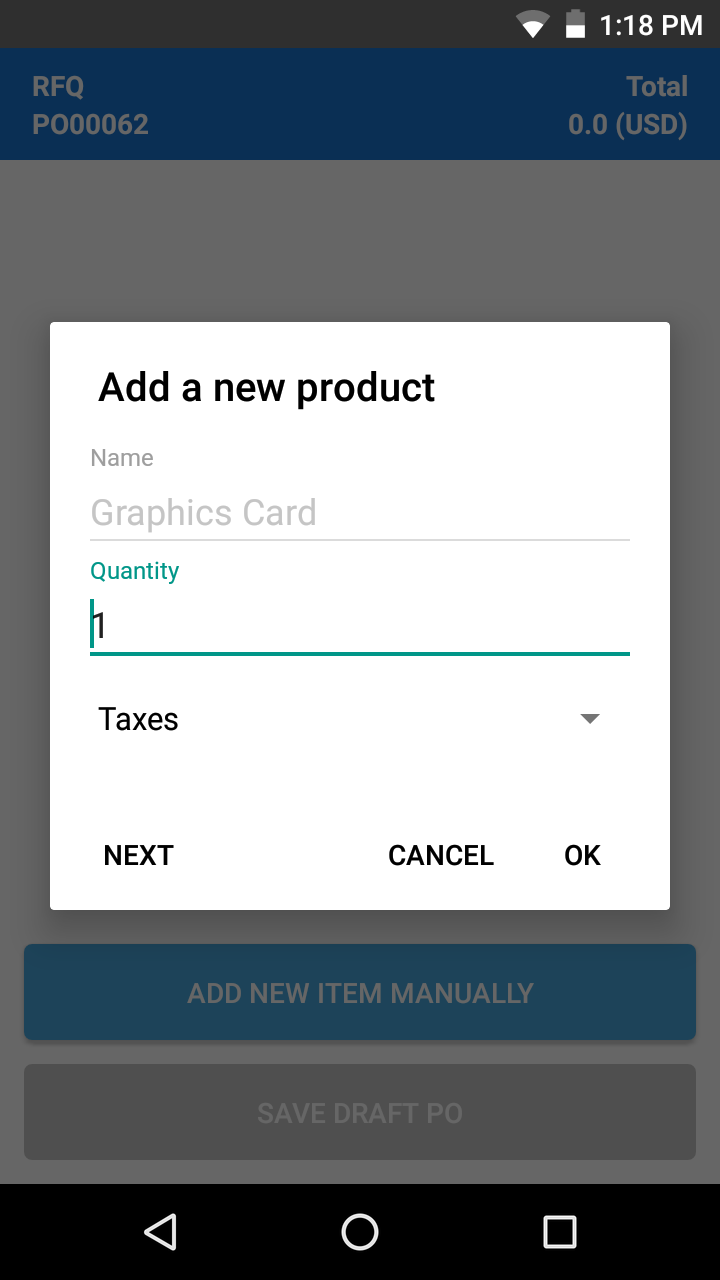 Note, if you need to add a few items of the same product, firstly scan a barcode once and click "OK" on the screen above. Then you can scan the product again and the quantity is increased. Or you can just use a keyboard.
 5. The user adds all needed products and clicks "Save draft PO". Now it is saved as a Request for quotation with the "RFQ" status and appears in the list;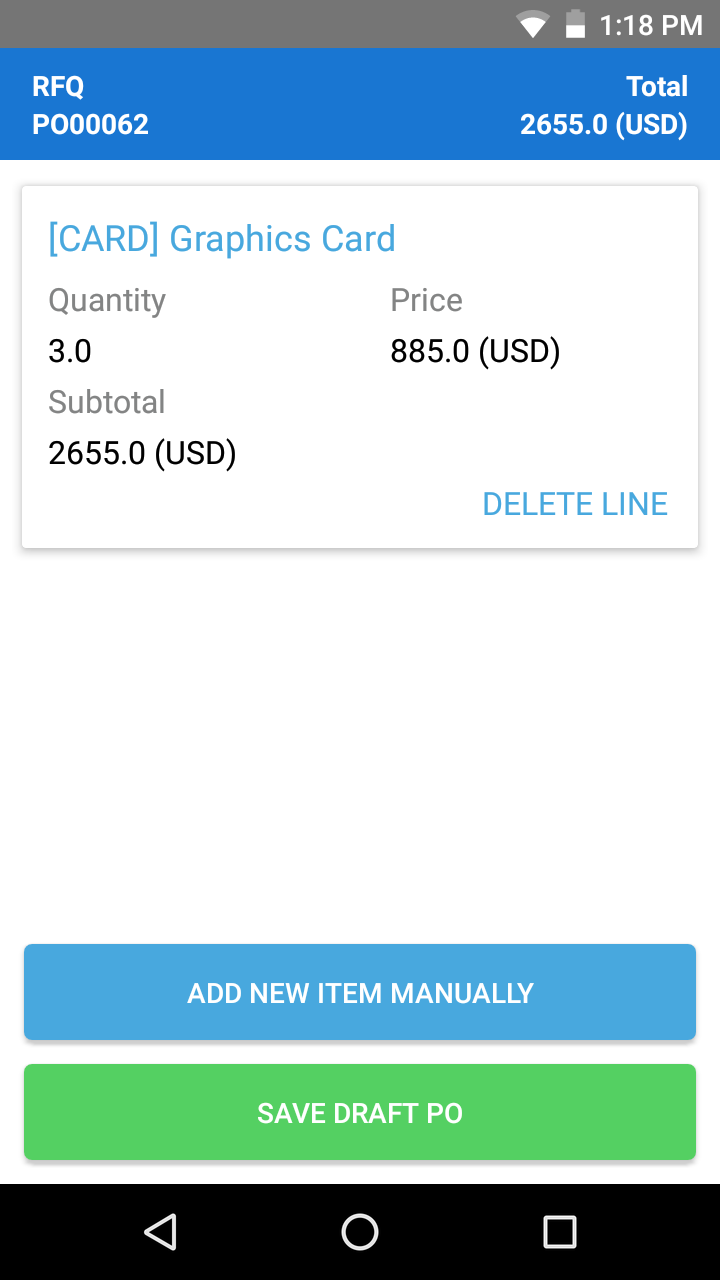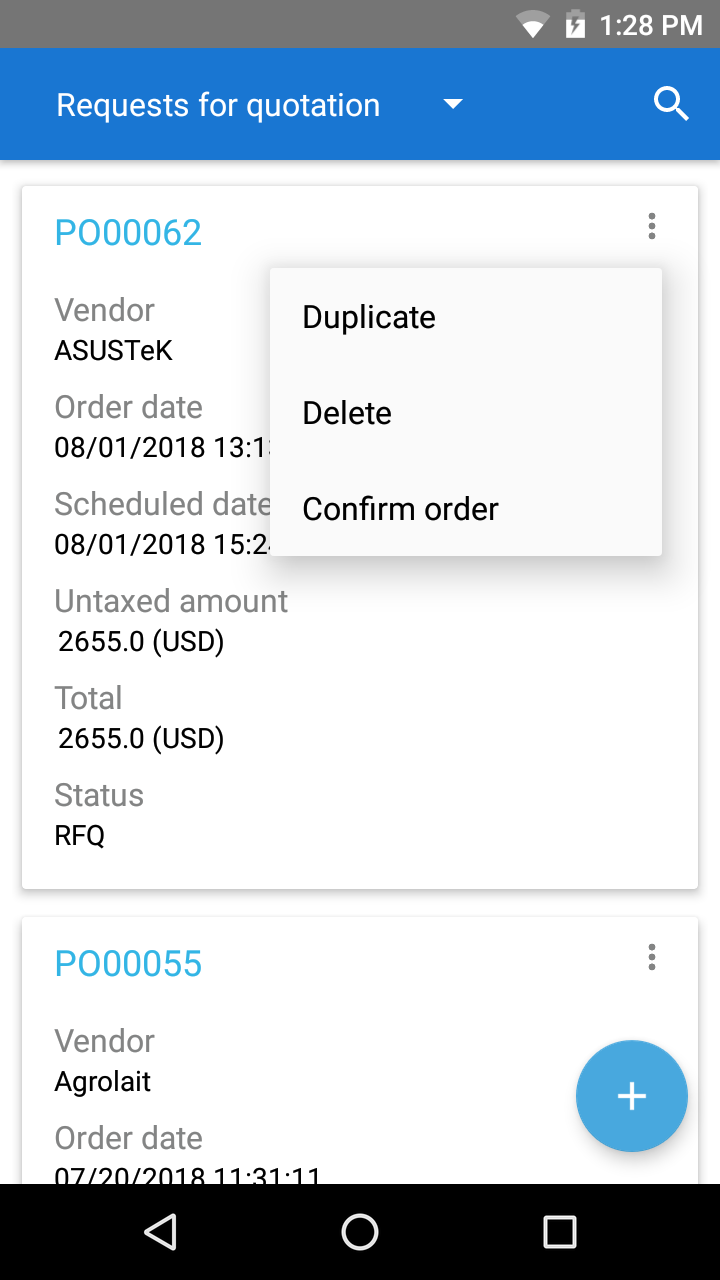 The quotation can also be found and edited in your Odoo ERP web version.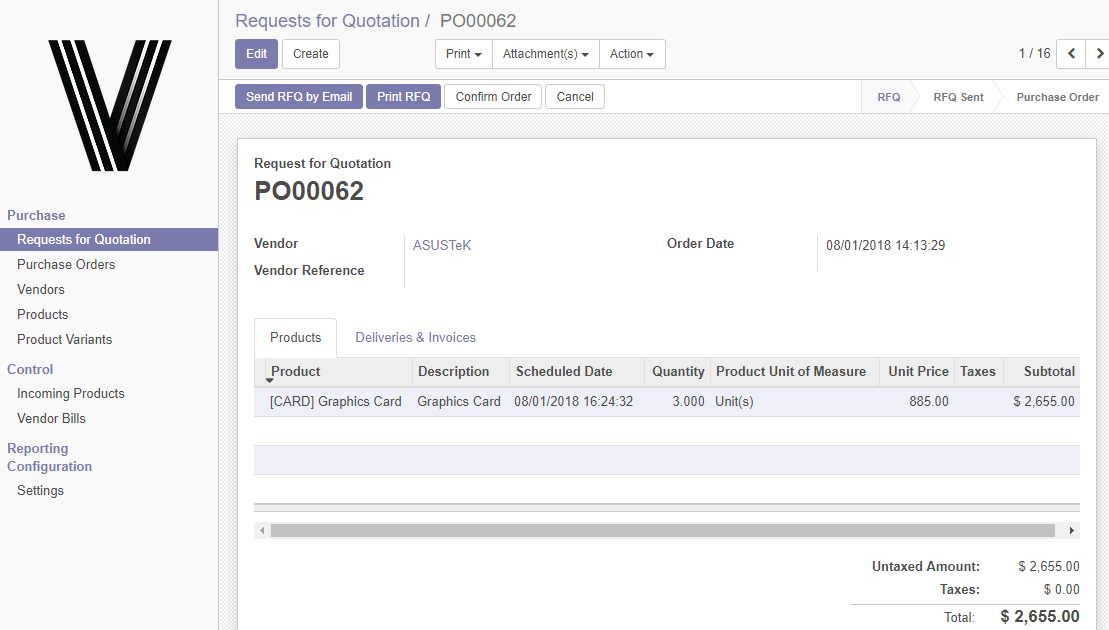 After all needed products are added to the RFQ, usually a purchase manager communicates with vendors, makes some corrections and confirms the quotation.
After that, the system creates related transfers. When the products arrive, warehouse workers can receive them via Ventor.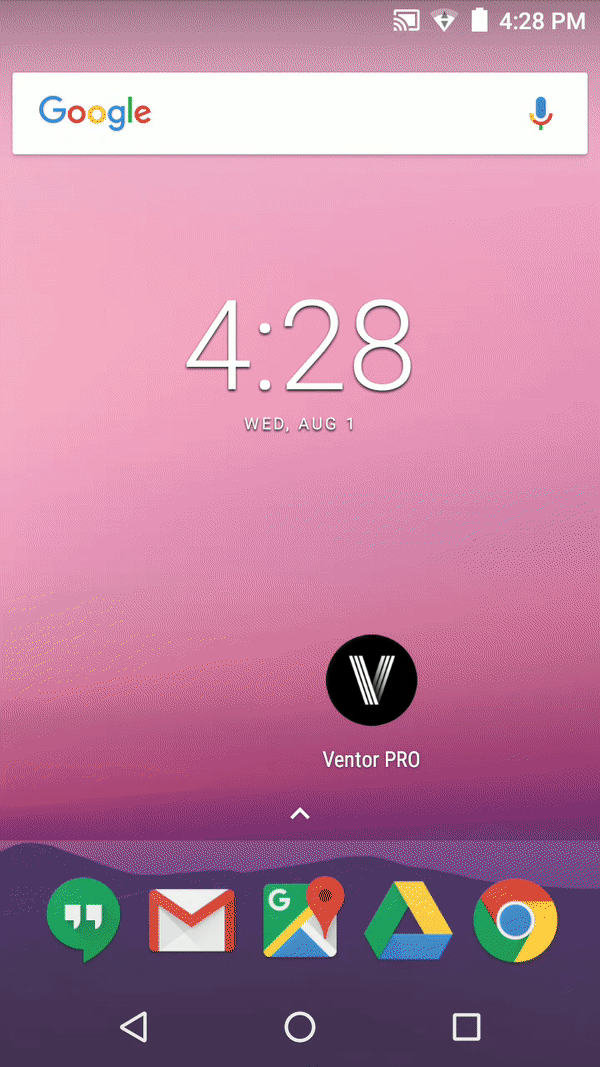 Conclusion
Your purchasing process can be simplified with the help of just one app. It will be much easier for your procurement manager to make decision about procurement having a visual overview of stocks, directly from the warehouse.
Since one machine or forecasting tool cannot replace the manager experience, he should have a great instrument for routine work.
Besides creating sales and purchase orders, Ventor allows managing almost every warehouse process, from receiving products to delivery, manage lot and serial numbers, process waves pickings and more.
Follow our twitter account and subscribe to our newsletter to make sure you don't miss updates.
Photo by Zebra Technologies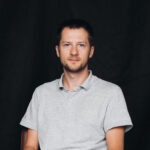 - 7+ years of experience in online and offline marketing
- 4+ years of experience in B2B marketing (IT companies, ERP/CRM systems)
- Main project roles: Marketing Manager, Customer Support, Sales Manager
- Increasing brand awareness. Implementing marketing strategy.
----------------------------------------------------------------------
Education: Bachelor's degree.
----------------------------------------------------------------------
Experience:
Marketing Manager
XPANSA Group
Marketing Director
sci.AI startup
Business Development Manager
Cardinal 9
Technical support and marketing
Tavrida Electric
----------------------------------------------------------------------
Current position: Head of Marketing VentorTech
----------------------------------------------------------------------
Licenses & certifications:
Product Analyst.
OTUS.
Google AdWords - search advertising.
Google.
Inbound Marketing
HubSpot.